Yesterday, Solal and I went to the Sydney Fish Market aka the fish-and-seafood-lovers paradise. Fancy a nice lobster, some spider crab or just a good ol' crab? They've got your covered.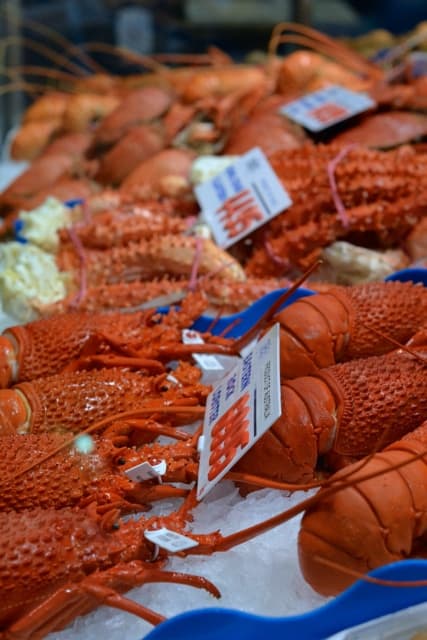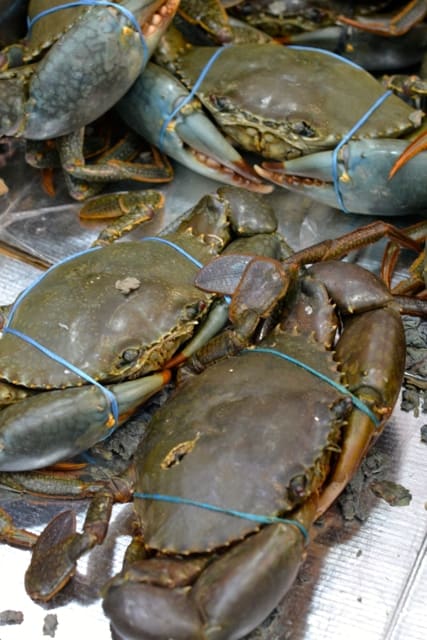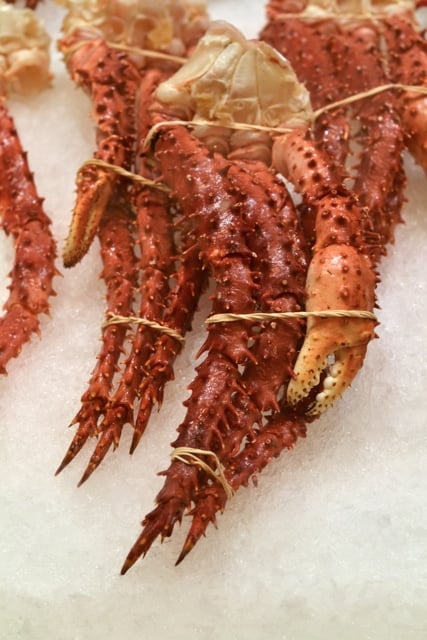 Even the crab's and lobster's cousins were invited to the party. Guys, let's me introduce Bug and...wait, I forget their name. Shall we call them giant-shrimp-lobsters? Whatever.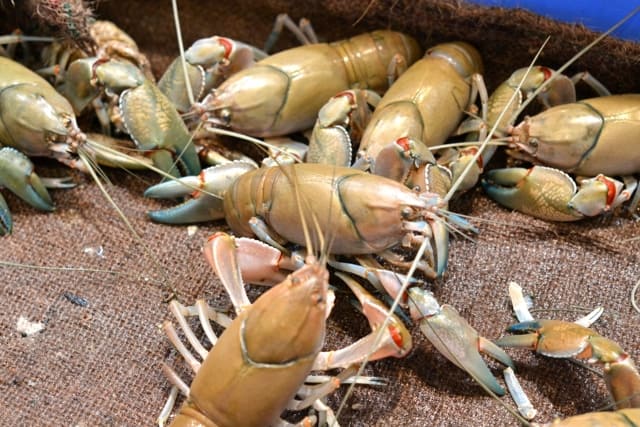 It was pretty amazing. We saw plenty of fishes and seafood I had never heard of. Like green mussels and blue crabs. Apparently they like colors in the sea world too.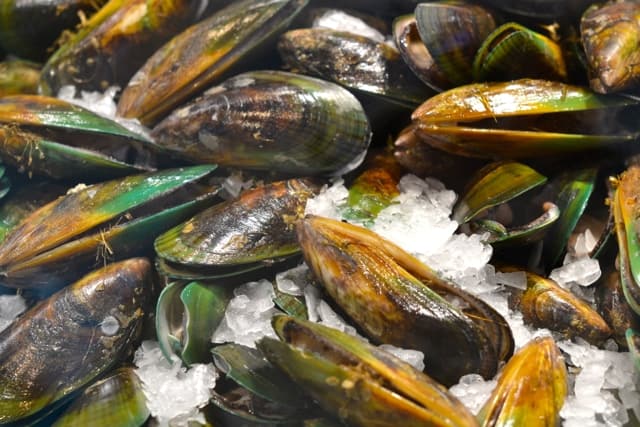 Even the shrimps celebrate Mardi Gras. See for yourself. (Technically, it's not a rainbow I know, but they're dressed up. Sort of).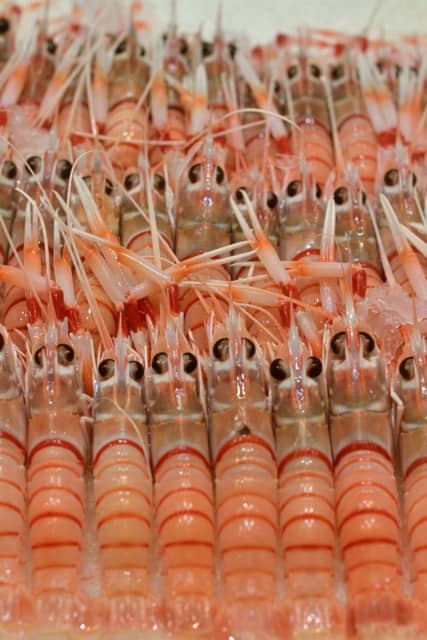 Yes, if you insist, I shall also show you the viscous octopus family. Mom and dad first, kiddos then. Absolutely not a fan of those things. Understand = I can't stand them. How can people eat octopus/calamari? They're just gross, aren't they?
Speaking of gross, I think you will enjoy those big fat fishes and their charming eyes. Hello you.
This one is kind of my favorite one. Because it has such a grumpy face it's funny. Yeah, I know, it's just a fish. But I'm like a 5 year-old with animals sometimes.
Wait. Are you afraid of the freshness of this food? You can relax then. They sell the catch of the day. Like they say 'If the fish was any fresher, it would still be swimming'. And most of the seafood (especially crabs) needs to be alive to be sold . Which leads to this traumatizing scene of a GIANT crab being executed with a huge knife right in front of my eyes. Humans are so cruels. And no one seemed to care around me, people were either not paying attention or excited about the food they were about to indulge.
Did I mention this soon-to-be-dead-in-the-worst-possible-way crab is HUGE?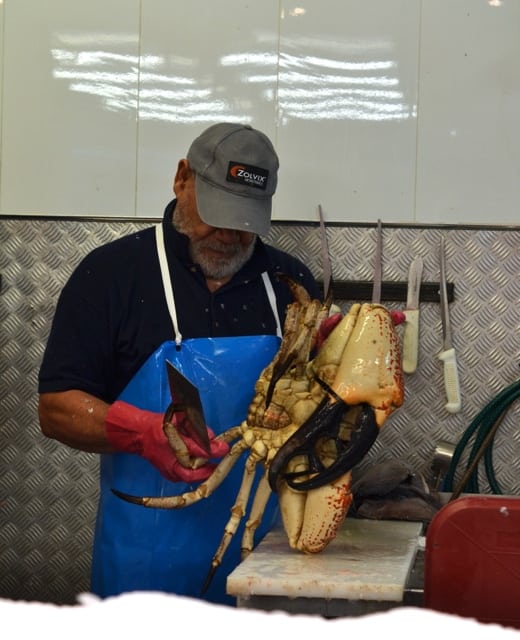 OK, so now we're hungry. It's officially lunch time, we see people eating enormous sea food platters and obviously it's making us drool (and by us, I mean me).So what do we do? We get ourselves a nice fish'n'chips and eat in this nice picnic area on the seaside, next to the fishing boats.
Better be careful with those sneaky birds waiting for your food...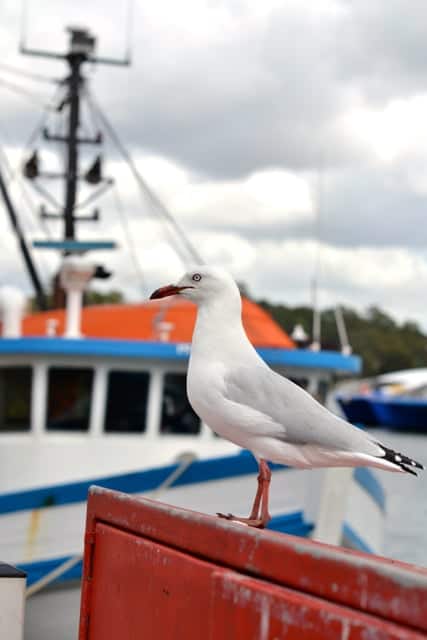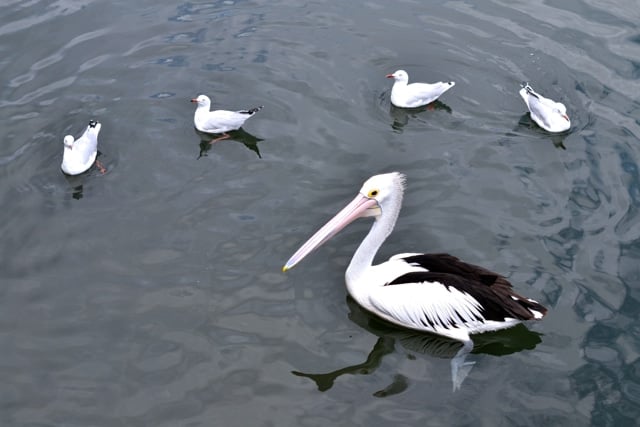 You know why I can't wait to go back? They have tons of sashimi bars serving super fresh sashimi and sushi!!! Paradise you said?