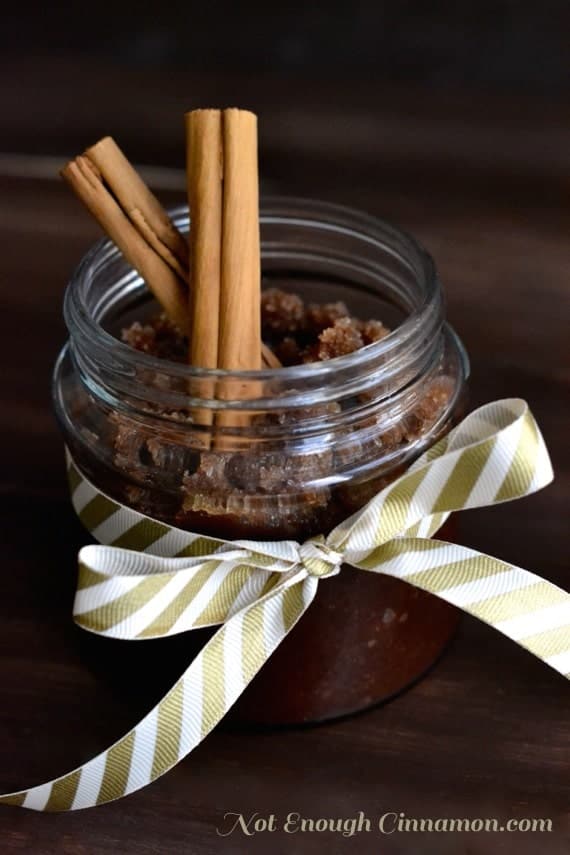 I'm super excited to be posting something a little bit different today on Not Enough Cinnamon with this "recipe" for homemade cinnamon sugar scrub. I guess it won't come as a surprise if I tell you that my love for all things DIY beauty developed thanks to Pinterest. Before this oh-so-inspiring-but-time-consuming little website came into my life, I had no idea you could make so many beauty products directly from the comfort of your own kitchen, with so little ingredients. And now I've been totally won over the idea and want to try so many scrubs, body wash, masks...to name a few!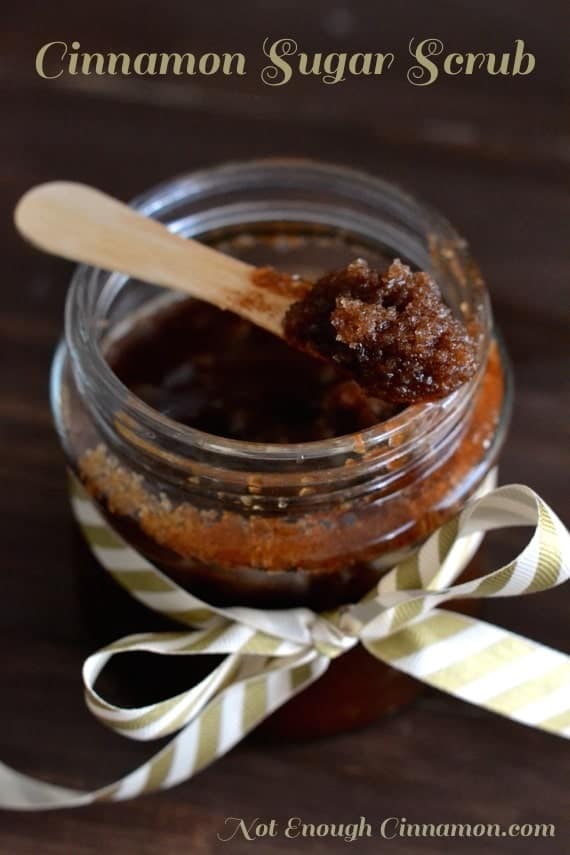 One of the reasons I love making my own beauty stuff is that I get to know exactly what it's made of. I don't know if you've ever checked the labels on your creams, body wash, shampoo and so on but as far as I'm concerned I don't know 99% of the components. And I don't feel super confident putting these on my skin and my hair. This cinnamon sugar scrub instead is made of only three ingredients we all know: sugar, cinnamon and coconut oil. No chemicals, just natural ingredients that are good for your skin. Plus, let's be honest, making your own stuff is just plain fun. I thought it would only be appropriate to post a cinnamon scrub first because hey, there's never enough cinnamon 😉 Not only is cinnamon delicious in food but your skin will just smell amazing! Don't forget to make extra, I'm sure your friends would love a jar or two 🙂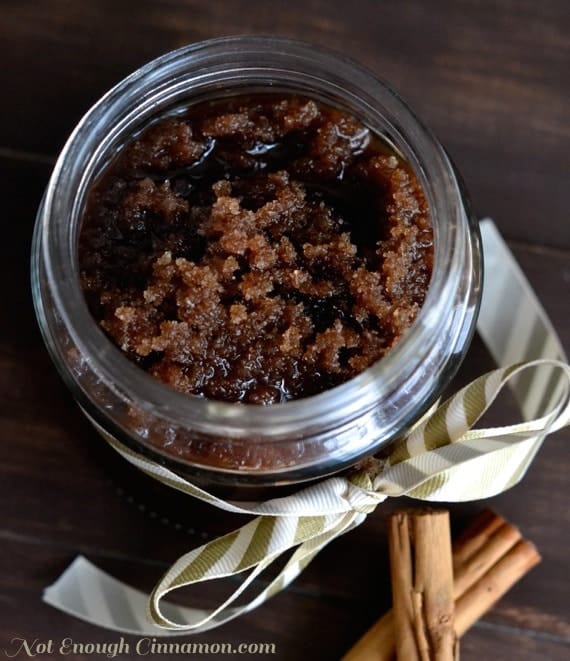 DIY Cinnamon Sugar Scrub
Ingredients
1 cup brown sugar
½ cup coconut oil, melted
1 tablespoon ground cinnamon
Instructions
Combine all the ingredients in a medium bowl. Transfer in a pretty jar and decorate with ribbons.

When in the shower, rub your skin gently with the scrub and rince with warm water.
Notes
Coconut oil may harden a little bit if the jar is left in a cold place. Just place a dollop of scrub in the palm of your hands to reheat it.