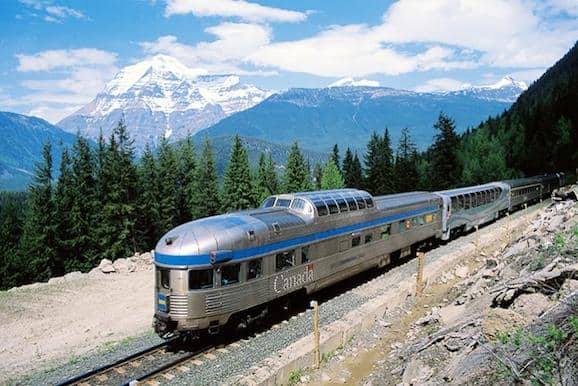 After 5 days in Montreal, we are starting our Canada/US trip this morning. We left our 5 suitcases at a friend's house and only kept one. It feels good to be lighter! I'm currently at Montreal's central station and our train is an hour late so I thought it would be the perfect time to detail a little bit what we will be doing in the coming weeks. Here you go!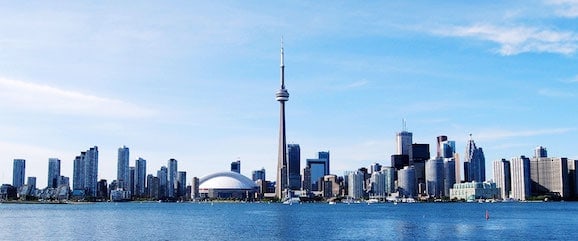 Toronto - November 14-17
We are taking the train from Montreal to Toronto this Saturday morning. It's a 5-hour ride but we thought it would be more convenient than taking the plane. They have wifi on board so Solal and I will be able to work and it takes us from downtown to downtown. Plus hubby is a bit afraid of the plane so he'll take any chance he has to travel by train  - don't tell him I said that publicly though haha. We will stay 3 days in Toronto. I know it's not a lot but it will give us a "taste" of the city 🙂
The Canadian Train "Cruise" - November 17-21
Then on Tuesday evening, we're boarding The Canadian for a 3-day and 4-night "cruise" across Canada. The train is taking us from Toronto all the way to the west coast to Vancouver. We will be going through breathtaking scenery, including the Rockies toward the end of the trip. The train even has a glass car so I won't miss a bit of the view. I'm so excited about this leg of our travel! I'm hoping it will snow a little bit. Ideally it would only snow for half of the trip so I can see Canada's nature with and without snow. Do you think I can arrange that with the weather guys upstairs?
Vancouver - November 21-24
On Saturday morning we'll arrive in Vancouver for 3 days. We had a glimpse of the city when we had our flight connexion there last week. I love how the city is wrapped around the sea and the mountains. It's beautiful and I can't wait to see more of it!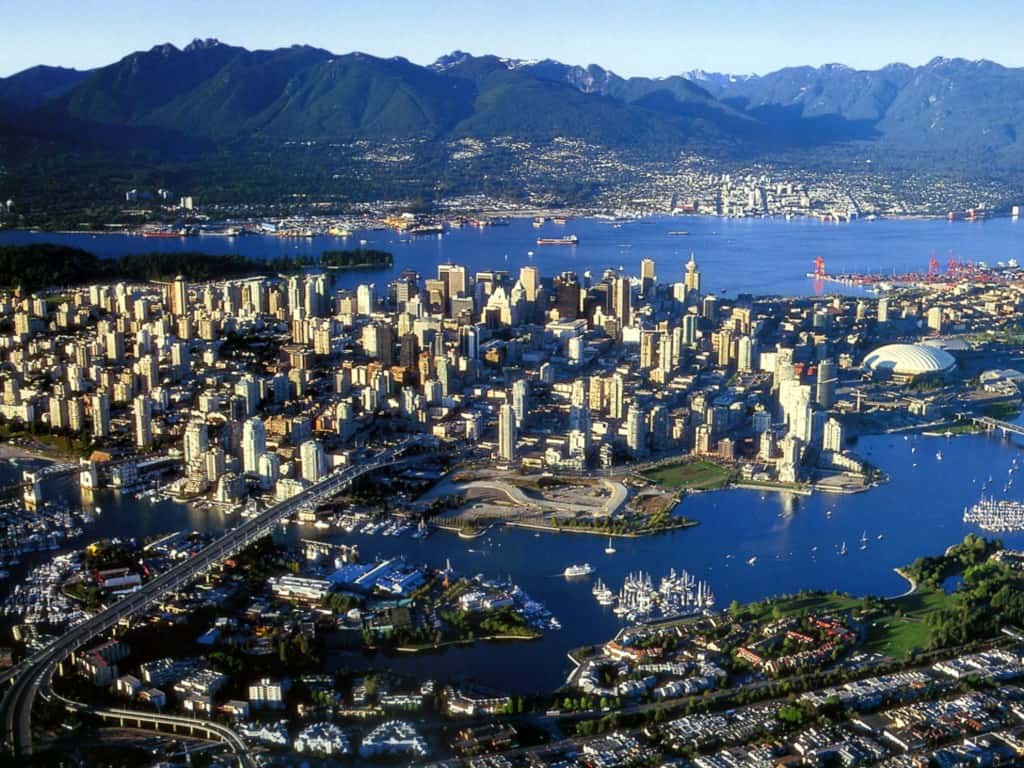 Philadelphia - November 24-30
After that, we're flying to Philly to spend Thanksgiving with Solal's family! One of his uncles and a few cousins are there. A few years ago we spent about 3 months in Philly so I have lots of sweet memories there and I'm really looking forward to being back. Plus => CHIPOTLE (the Mexican joint!). I might be tempted to go there every day if I don't watch myself. Solal is actually sick of it because I dragged him there way too many times back then. He could not handle it, poor thing haha. It means that this time, I'll have to negotiate every time I want to go. Maybe we'll trade one chipolte for one Five Guys haha. Detox when we're back, that's for sure!
New York - November 30-December 2
We didn't plan to go to NY initially but when I was booking the return flights between Philadelphia and Montreal, the only tickets I could find were expensive, with bad airlines and they all had a layover in New-York. NY being only 2 hours away from Philadelphia, we realized that spending two days there and taking a train back to Montreal would actually cost us the same thing! And with a bonus trip! We wanted to do the Montreal-NY train one day anyway because we've read that it's one of the most scenic train rides of the world. So in the end, I'm glad I didn't find a good plane deal 😉
After that, it's back to Montreal to start our "real" life!
If you know these cities, I'd love to hear your recommendations on things to do and where to eat! Thank you 🙂
Related:
- Big Announcement! – Goodbye Sydney, Hello New Life!
- 10 things I'm looking forward to in Montreal and Canada