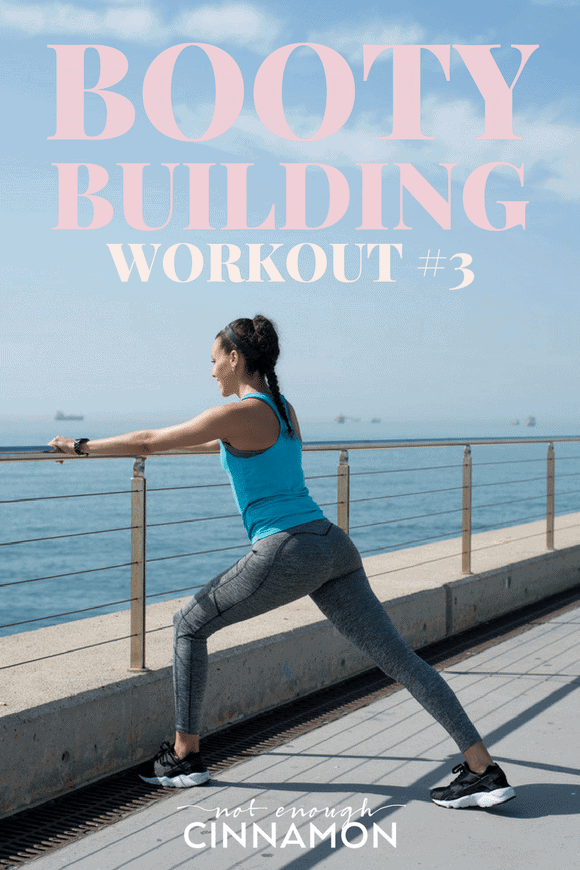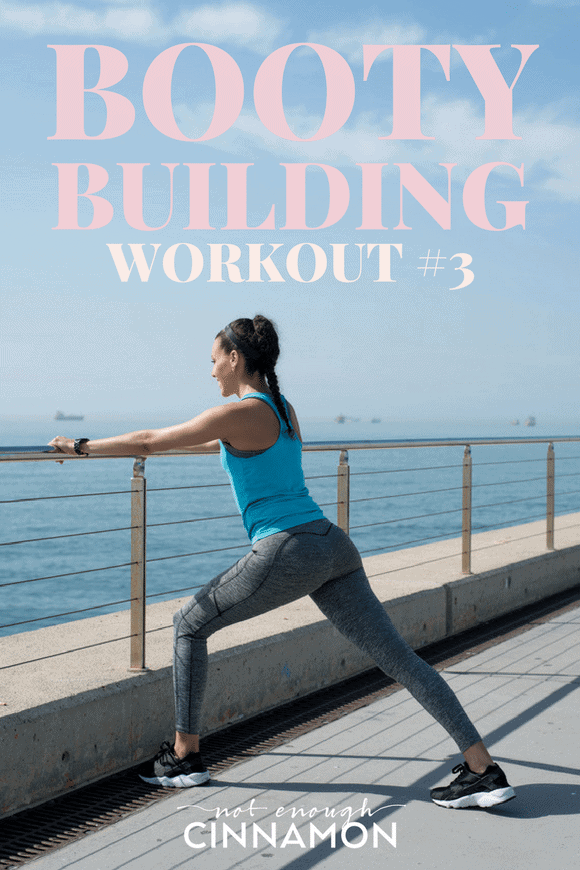 This Booty-Building series is focused on strengthening, toning and rounding our bums! Let's do this and build ourselves a dreamy butt!!
Primary goal: strength (and a nice bum!)
Duration: 25 minutes AMRAP = you should complete as many reps as possible, with as little rest as possible (while keeping a good form)
Body parts targeted: butt (and legs)
Equipment: bodyweight for beginners, dumbbells for intermediate & advanced
Workout breakdown
This workout has been developed with a certified personal trainer.
Choose your weight:
– Beginner: body weight only
– Intermediate & Advanced: between 12 lbs/ 5 kilos and 22 lbs / 10 kilos dumbbells. Choose a weight that's challenging but that you can still manage while keeping a perfect form to avoid injuries.
Remember to really focus on your glutes and squeeze them as much as you can while doing the exercices.
Repeat for 25 minutes, doing as many rounds as you can while keeping a good form.
Let me know in the comments how many rounds you did!