In exactly 7 days, we will be landing in Canada to start a new chapter of our life (click here to read the story). We have sold most of our furniture, started to pack the suitcases and are now basically camping in our apartment with what's left of our things. It's actually happening! While I'm busy getting everything ready for our arrival, I thought I would share 10 of the things I'm looking forward to in Montreal and Canada. Here they are, in no particular order 🙂
1.Being Closer To Our Family
Solal and I are both French so most of our family on both sides are...you guessed it, in France 🙂 The journey between Sydney and Paris takes at least 24 hours (not to mention it's super expensive!) so going there several times a year wasn't really an option. But things are going to be very different now! It only takes 7 hours to fly across the pond. For us isolated "Aussies", it's pretty much nothing. Just the time to take a nap and bam, you've landed! Just kidding, I can't sleep on the plane anyway haha. Hubby also has one of his close uncle + cousins in the US (long story short: they're american, not relocated Frenchies) and guess what? Montreal-Philadelphia is only 3 hours. Now, that's really awesome. So awesome that we're going there for Thanksgiving in a few weeks. I'm so excited it's not even funny!
2. No More Seasonal Weirdness 
Now, this one is MASSIVE for me. Have you seen these pictures of Santa in swimsuits, drinking cocktails and having fun at the beach on Christmas day? Well, it's because Santa was on holiday in Australia at the time and Down Under, Christmas is in the middle of SUMMER. Yes, I love the sun and the beach is cool. But when you're a food blogger and 95% of your readers (yes, that's you!) are located in the Northern Hemisphere, this is NOT cool. Plus, one of my favorite Christmas songs is "White Christmas" and it just doesn't sound right when it's 35C/95F outside.
No but seriously, it's been pretty challenging for me trying to find a balance between eating seasonal fruits and veggies AND creating recipes that you would enjoy. I mean, who's craving popsicles while snuggled up in a blanket? I do, but it's just because I'm weird and I've been getting used to it! Now, I'll be able to create winter recipes in winter and feel like a normal person again. How wonderful is that?
3. No More Time Difference
Living on the other side of the world comes with challenges and one of them is the time difference.
Hold on a second. Does this post starts to sound like I'm bashing Australia? Because, really, I'm not. Australia - I love you, I really do. I've had three amazing years thanks to you and I'll be forever grateful for that. </end of digression>
You know when I'm answering your emails and comments at 3am in the morning? I wish it could be a proof of my dedication but sadly, it's just the middle of the next day in Sydney. When it's Sunday for you, well, it's already Monday for me. Planning a phone call or Skype with someone in North America has been a nightmare because there's only like 2 or 3 hours that work for both of us. Anyways! I won't bore your with the details but timing is important with a lot of aspects of blogging and being in Canada will make my life a lot easier. I can't wait!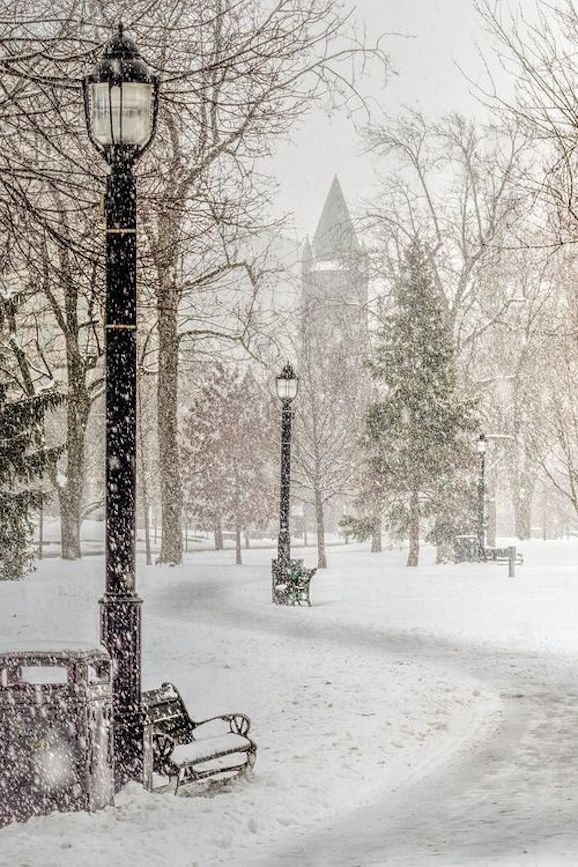 4. The Snow (Sort Of)
You know what's people first reaction when we tell them we're moving to Canada? "But it's cold!" / "Enjoy the sun while you can!" / "The weather is pretty different there. Ahem". I KNOW! And I'm a tiny bit scared about it too. After all, the weather was one of the reasons we moved to Australia in the first place. But you know what? We're just going to adjust and get used to it! I know winters can be long but I've decided to just focus on the positive things (listed in this article!). Snow makes for a magical landscape. Plus Solal simply adores skying (and he's very good at it), I love ice skating (and I'm not particularly good at it) and there's plenty of great activities that come with winter. We're gonna be just fine. Right??
5. A Healthy Real Estate Market
I swear I won't turn this post into a Financial Times article but I thought real estate deserved to make a teeny-tiny appearance here. Sydney's prices are just ridiculous. Yes, the lifestyle is amazing, but gaaaah why do we have to pay so much money to rent a just-decent place? And buying wasn't really an option. In Montreal? Things seem to be different. The rents are affordable and buying is actually an option. Me likes that.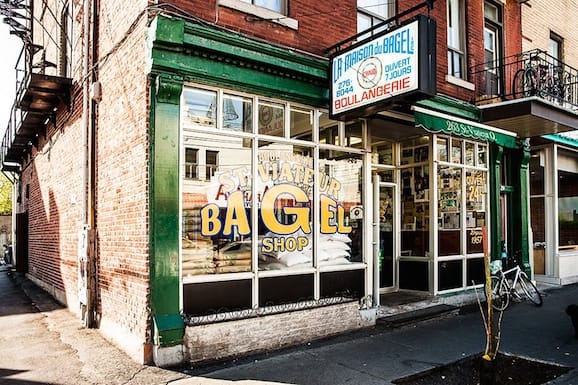 6. A Super Dynamic City
I have yet to meet or read about someone who hated Montreal. Seriously, people seem to be in love with this city. I just can't wait to see for myself what the excitement is all about! I'm already following tons of Instagram accounts showcasing Montreal and subscribed to websites and newsletters about all the events/activities happening. There are so many restaurants, bars, museums, festivals...the difficult part will be choosing what to do on my spare time. Tough life, I know.
7. Learning New Skills
Constantly learning new skills is very important to me. Everyday, I try to be a better version of myself - mentally, physically and in my relationships with others - and going back to university is part of this process. Like most kids, I wasn't always too happy to go to school and later, to college. I definitely preferred to sleep in and do anything but study. But my perspective has shifted. I'm going back to school as an adult and because I chose to. Ask me again in 6 months, when I'll be nose down in my books studying for hours on end for my exams and maybe I'll change my mind. But for now I am pumped!
8. Breathtaking Nature
I mean... look:
And this is just one place (Lake Louise in Alberta) in a 9.98 million square kilometres / 3.85 million square miles land. I've started a mental bucket list of all the places I want to visit eventually and gosh, the list is long. One thing I definitely want to do soon is going to Churchill, Manitoba to see the polar bears! Apparently the best time of the year for that is in October/November so maybe next year? In the meantime, we have a super exciting journey planned this November and I'll share our itinerary very soon in another post.
9. A Bi-lingual Environment 
As you know Québécois (pronounced kebekwa) speak French. A pretty different French than the one I'm speaking, but still 😉 I'm both happy and not happy about it. Although I do speak English, I'm not fluent just yet and being able to use my mother tongue will be easier for me and will probably help me get out of my introvert bubble. That being said, Solal and I really love being in an English-speaking environment. The good thing with Montreal is that most people speak both languages, and my classes at McGill are taught in English so in the end, it's a good compromise!
10. The Unexpected
I could read all the travel guides and blogs about Canada and ask as many questions I could think of to Canadians... but the truth is, I won't know what it is like to live there until we actually move. It's a brand new life we're starting, and with it will come many unexpected things. That's what makes it so exciting! And again, I'm really happy to share this experience with you 🙂
Next post coming up: our travel itinerary for the month of November!