New Website. New Purpose. Here's Why.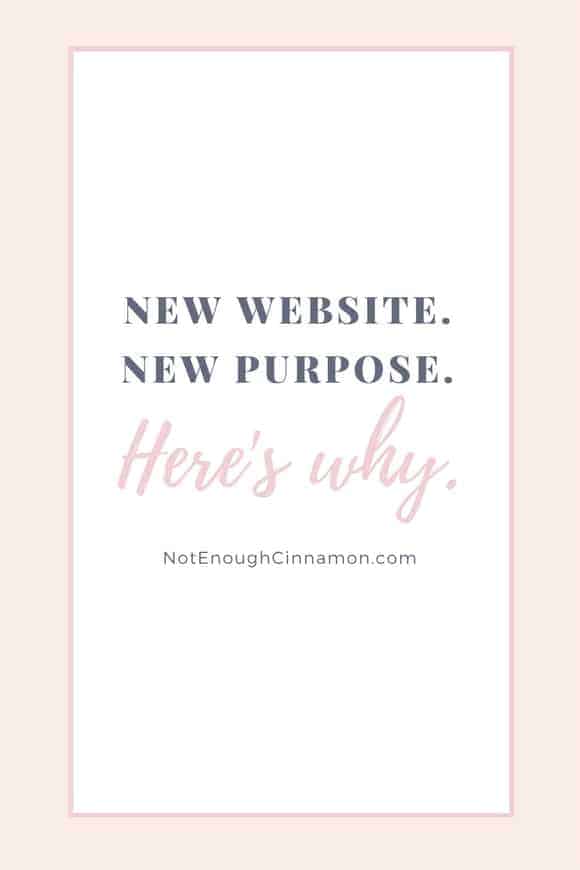 Four years ago, I started a little food blog called Not Enough Cinnamon where I shared my latest cooking creations. I didn't really have a theme at the time – I just wanted to share yummy recipes. As time went by, I started to refine my "niche" and realized I wanted to show people that you don't have to choose between healthy and delicious, you can have it both ways.
This evolution was a reflexion of my personal life. My younger self was chubby – or at least I considered myself to be. I had body-image issues and had pretty much struggled with it all my life. I just hated the way I looked and didn't feel comfortable in my own skin at all.
I knew close to nothing about nutrition, besides the fact that veggies are good for you and over-processed food is not. In practice, I didn't know what to eat and what to avoid. At some point, I started going to the gym, but didn't see results and felt so discouraged. I had never been the sporty type anyway (or so I thought!). All in all, I just had no idea what to do to change, both mentally and physically; and felt so confused!
Baby-steps after baby-steps, thanks in part to my interest in cooking and my blog, I learnt how to listen to my body and understand what it needs. I discovered I was actually a fitness fanatic, and I could push my mind and body further than I ever thought I could be capable of.
Today, at 26, I still consider myself as a work-in-progress (and probably always will!), I have ups and downs and I definitely don't feel 100% confident all the time. But I finally feel good about myself. I'm happy. I know what I'm doing and I'm in control. I feel strong both physically AND mentally.
Today, as I launch the new Not Enough Cinnamon, I want to take it further and do more than sharing healthy recipes. I want to use NEC as a place to empower young women in their 20s and 30s just like myself, showing them how they can build the best version of themselves. I want to help them feel confident and amazing. 
As of today, here's what you'll find on the new Not Enough Cinnamon:
-Clean Eating recipes: I'll continue to share wholesome + nutritious recipes to make you shine from within.
-Fitness: this is a MAJOR new feature and I can't wait to share more about it in the coming days. Be excited!!
-Healthy Living Tips: I'll share with you guides and resources to help you navigate through the maze of healthy living and give you the tools to make smart and educated choices.  
If you're not subscribed to my mailing list yet, I highly recommend you do because emails are where I'll share my best content. Click Here to Subscribe
And if you think this could be helpful to your girlfriends, colleagues, daughters or neighbors, share NEC with them and tell them to subscribe too 🙂

I'm so looking forward to this new chapter with you!
xoxo
Marie.