Make busy weeknights a bit easier with these healthy Sheet Pan Dinner Recipes! All these dinner recipes are made with wholesome ingredients and can be made on ONE pan - no fuss and easy cleanup!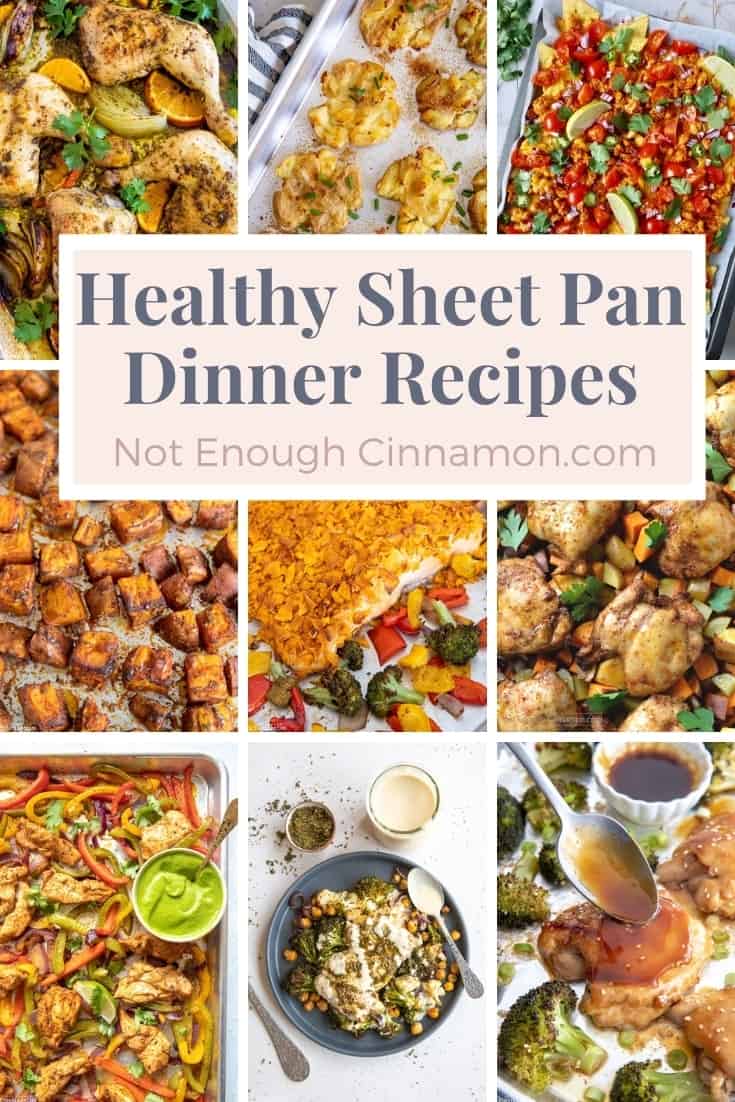 Nutritious Dinners on the table in a cinch thanks to these Healthy Sheet Pan Dinner Recipes!
A sheet pan dinner adopts the popular concept of a one-pot meal or one-skillet dinner and puts it onto a sheet pan. GENIUS! Not only does this fool-proof method save time, and makes clean-up way easier, it's basically worry-free as with the food baking away in the oven instead of bubbling away on the stove you're less likely to feel tempted to check on it all the time! These sheet pan recipes require minimal babysitting and no fancy equipment or expensive ingredients. Pinkie promise!
How do you make a really good sheet pan dinner?
A good sheet pan dinner starts with a healthy protein. If you can, buy organic. I almost always go for poultry like chicken thighs, or chicken breast, or firm fish like salmon because those just do well in the oven! Now, we add some seasonal vegetables, some healthy fats and then we certainly don't want to skimp on the flavorings!
These dinner recipes are super versatile so you can add whatever veggies you have!  When adding veg to your sheet pan dinners, make sure they're all cut consistently. And don't skimp on the fat! You'll want to coat meat and veg with a healthy oil and plenty of herbs or spices, As my last tip, make sure to give meat and veggies plenty of space on the pan to encourage browning.
Now, chop, toss and lay those goodies out on your pan! Set, forget end let dinner roast away at high heat until everything is golden brown and smells like heaven.
Which sheet pan is best for making sheet pan dinner recipes?
For these recipes, I use a heavy-duty 18-by-13-inch pan as a standard. I recommend you choose a pan that's either aluminum or stainless steel. Best to look for a pan with a heavy-duty gauge (meaning the thickness of the metal). The higher the gauge, the thinner the pan! Anything from 13 to 18 gauges will work well and gives your food that nice charr.
My favorite Healthy Sheet Pan Dinner Recipes: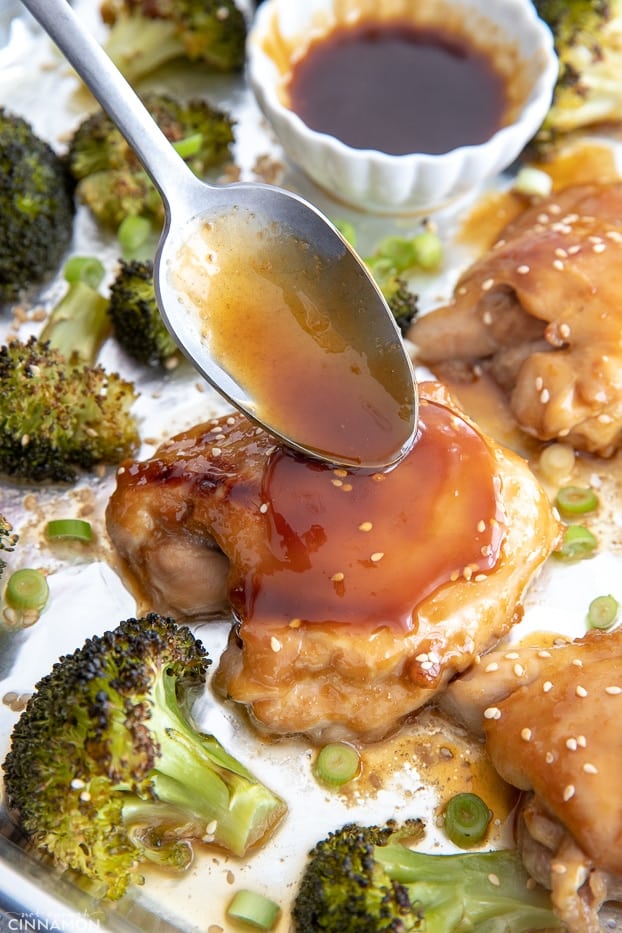 Tastes like a naughty take-out dinner from your favorite Asian delivery service but is Whole30 approved, gluten-free, and paleo. WIN!!!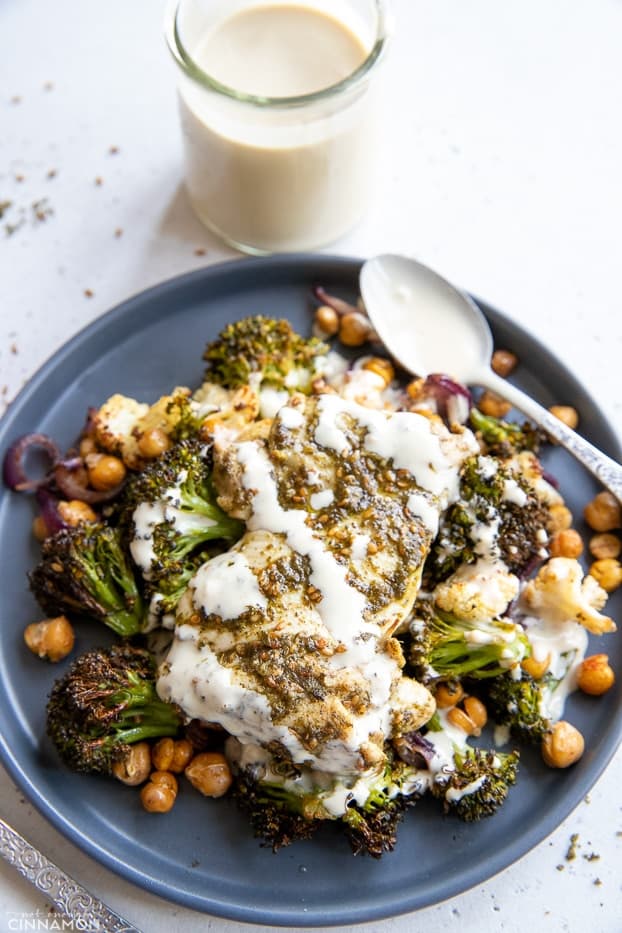 Let's hop onto the Orient Express with these Juicy Za'atar-Spiced Chicken Thighs roasted to perfection alongside broccoli, cauliflower, and red onions.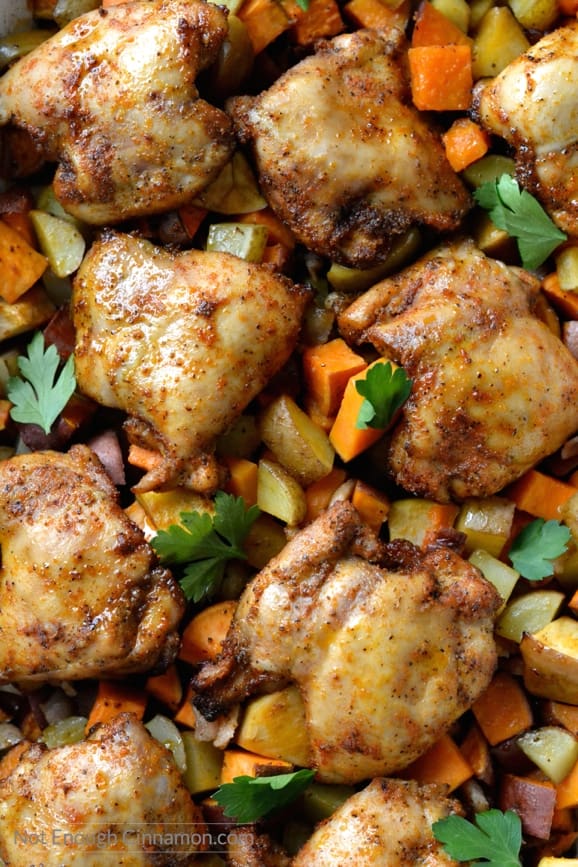 No need to turn on the bbq to enjoy those smokey sweet flavors! This bbq spiced chicken sheet pan dinner brings on the backyard bbq vibes!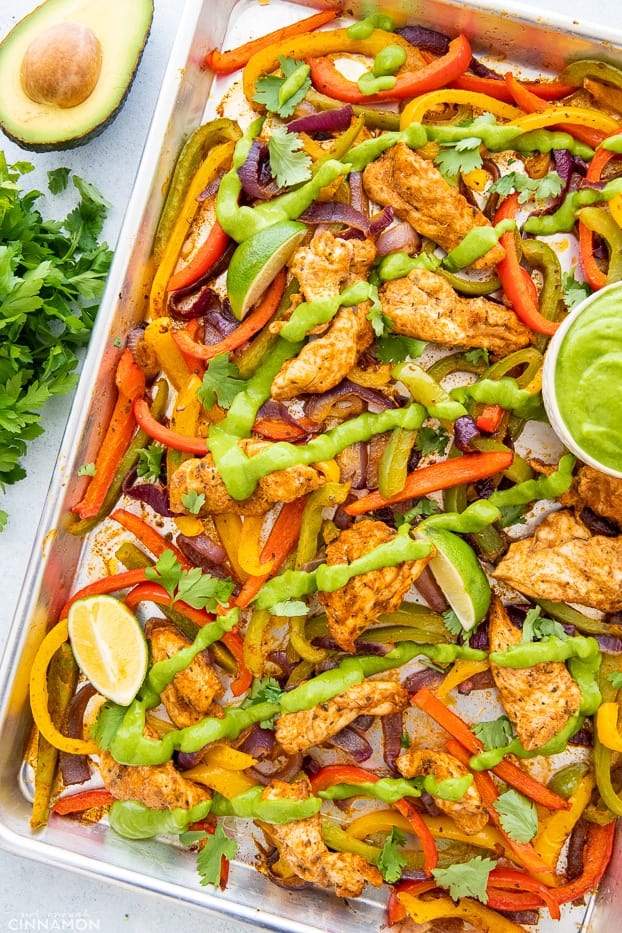 Bring on the fiesta with this easy sheet pan chicken dinner brimming with those Mexican flavors we love!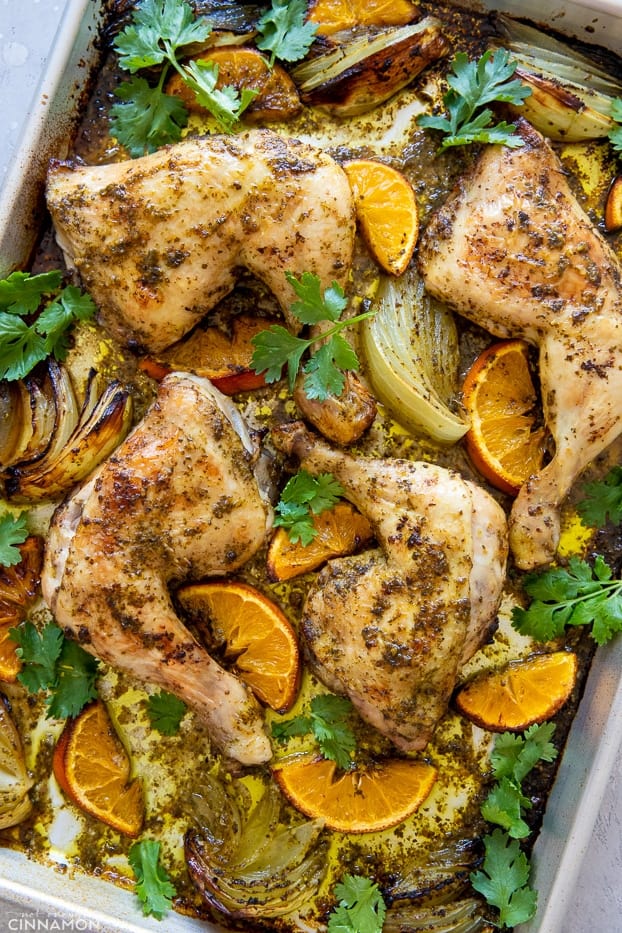 Surprise your family with this tangy, fruity-sweet but also a little sour Cuban chicken dinner.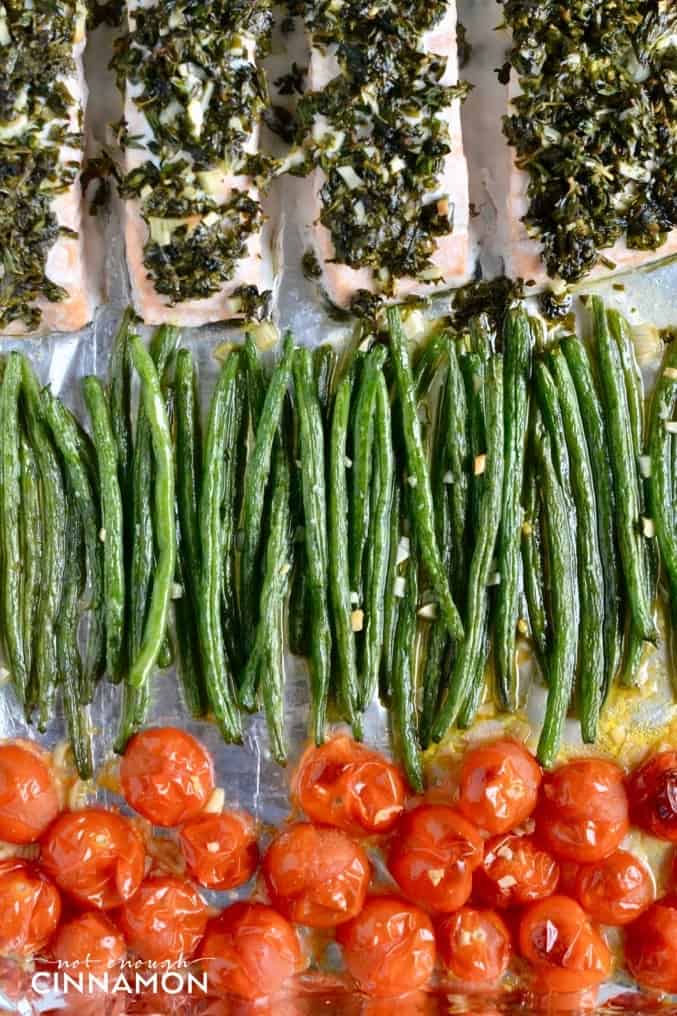 Simple, yet elegant enough to serve to company. This salmon dinner also makes for the perfect low-carb meal prep recipe!
Spring on a sheet pan, that's what this recipe is all about! I throw in some green asparagus if in season, but you can use snap peas, broccoli or any other veg you like!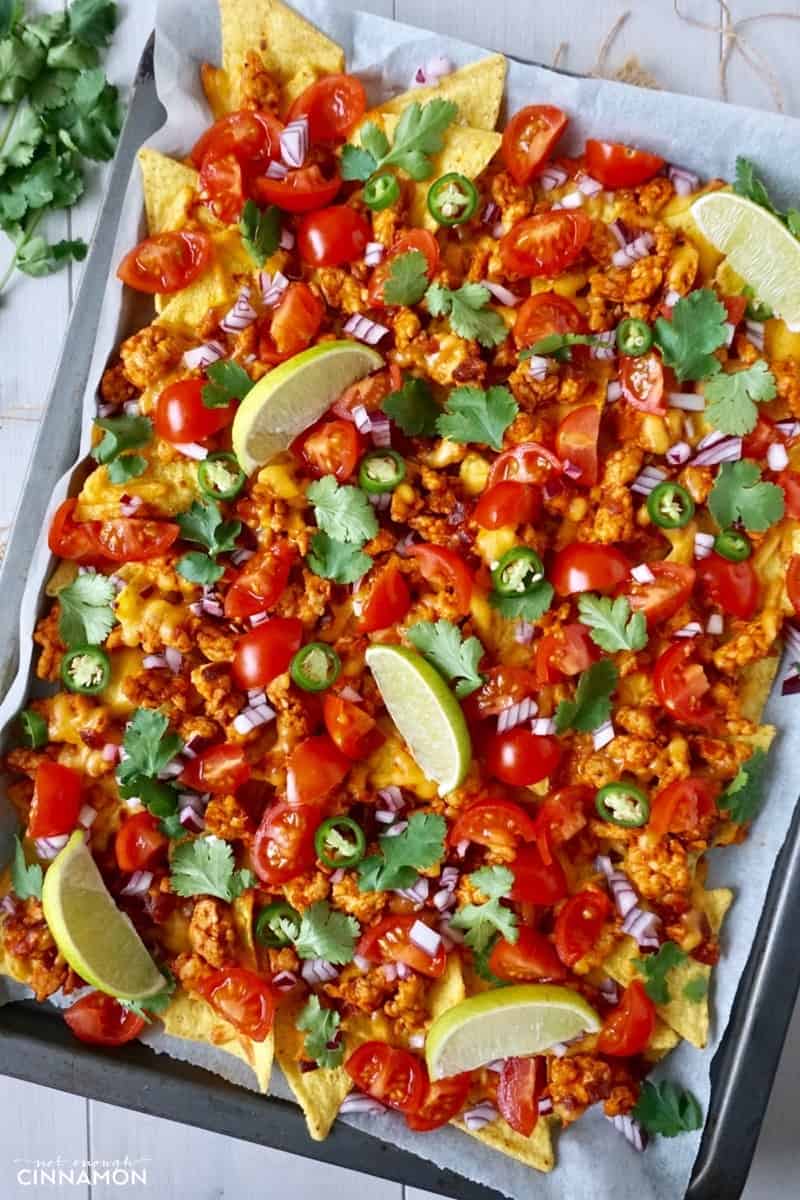 TV Dinner on a sheet pan - life is good!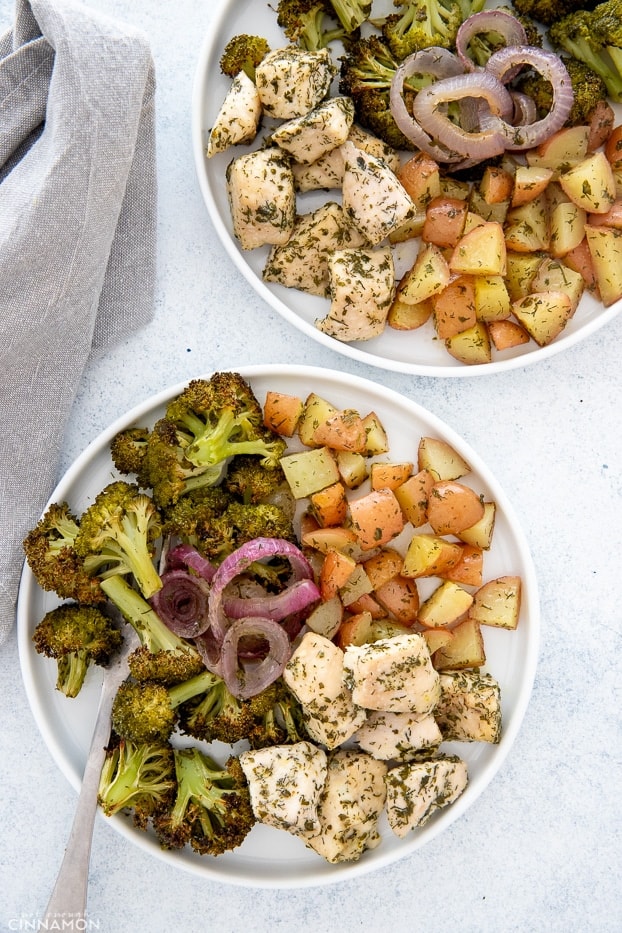 Perfectly tender and charred chicken and veggies that are loaded with the creamy and tangy flavors of ranch seasoning
My Favorite Sheet Pan Side Dishes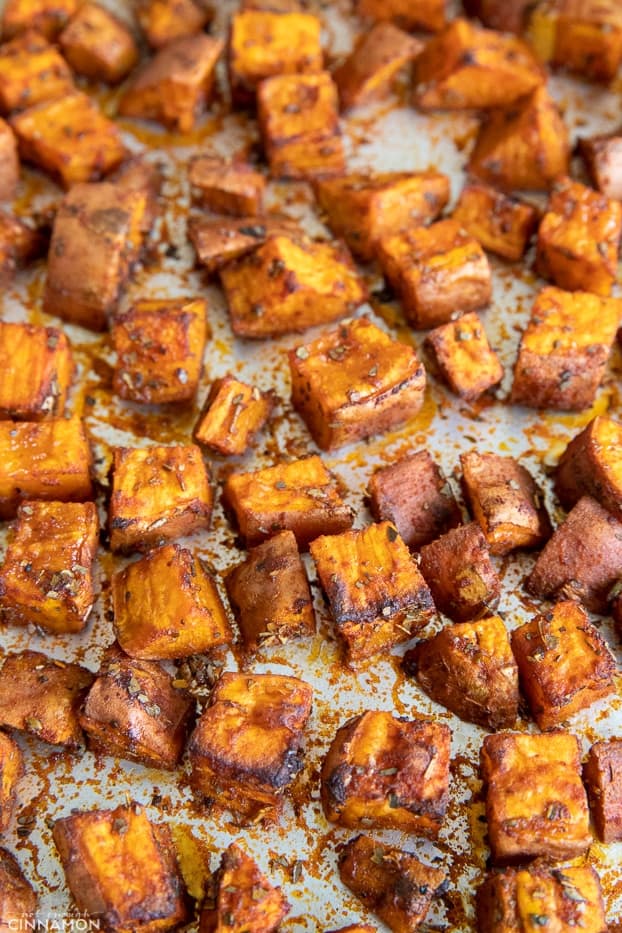 Potato Perfection - give them an extra savory twist by adding some garlic, paprika, and oregano!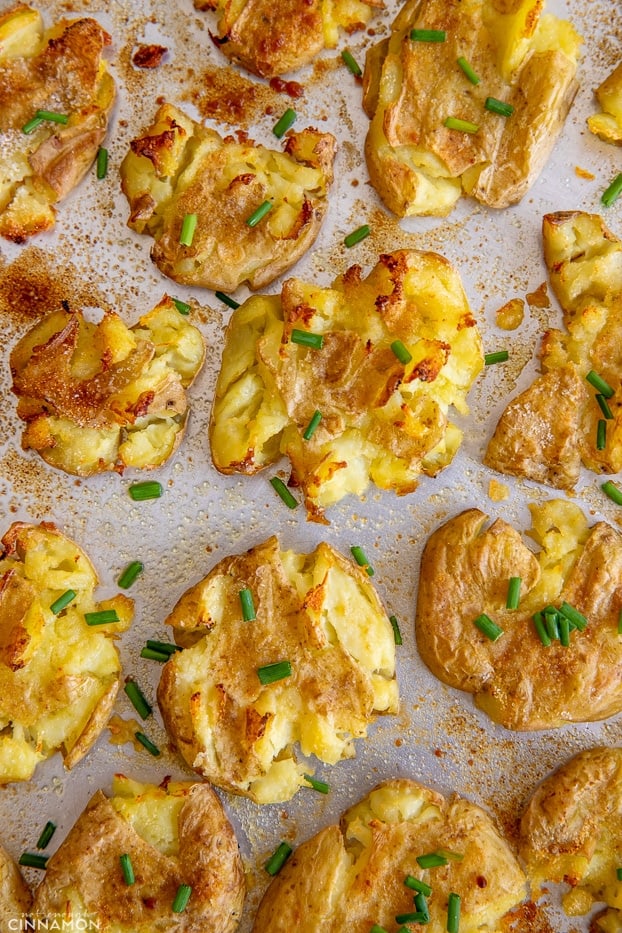 Tender on the inside yet amazingly crisp on the outside - just how we like those taters!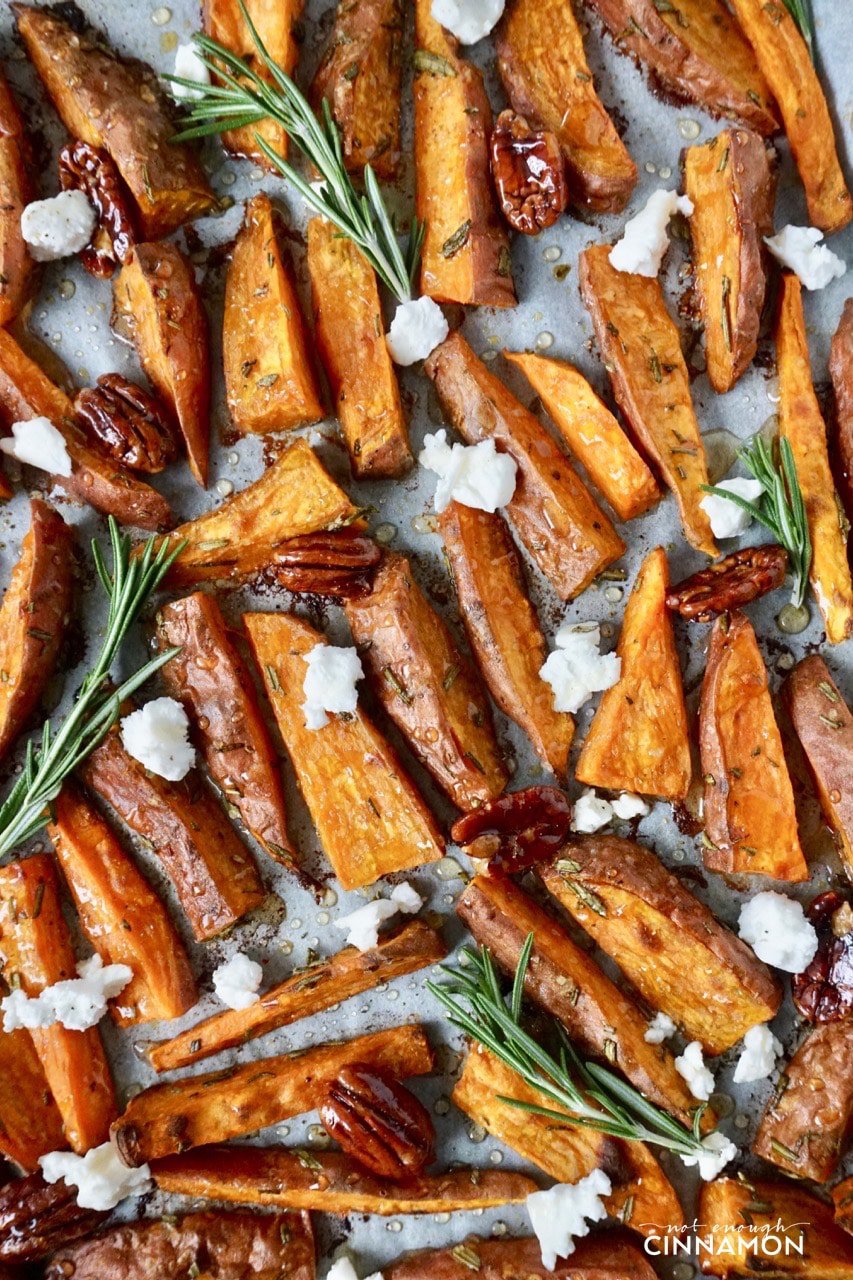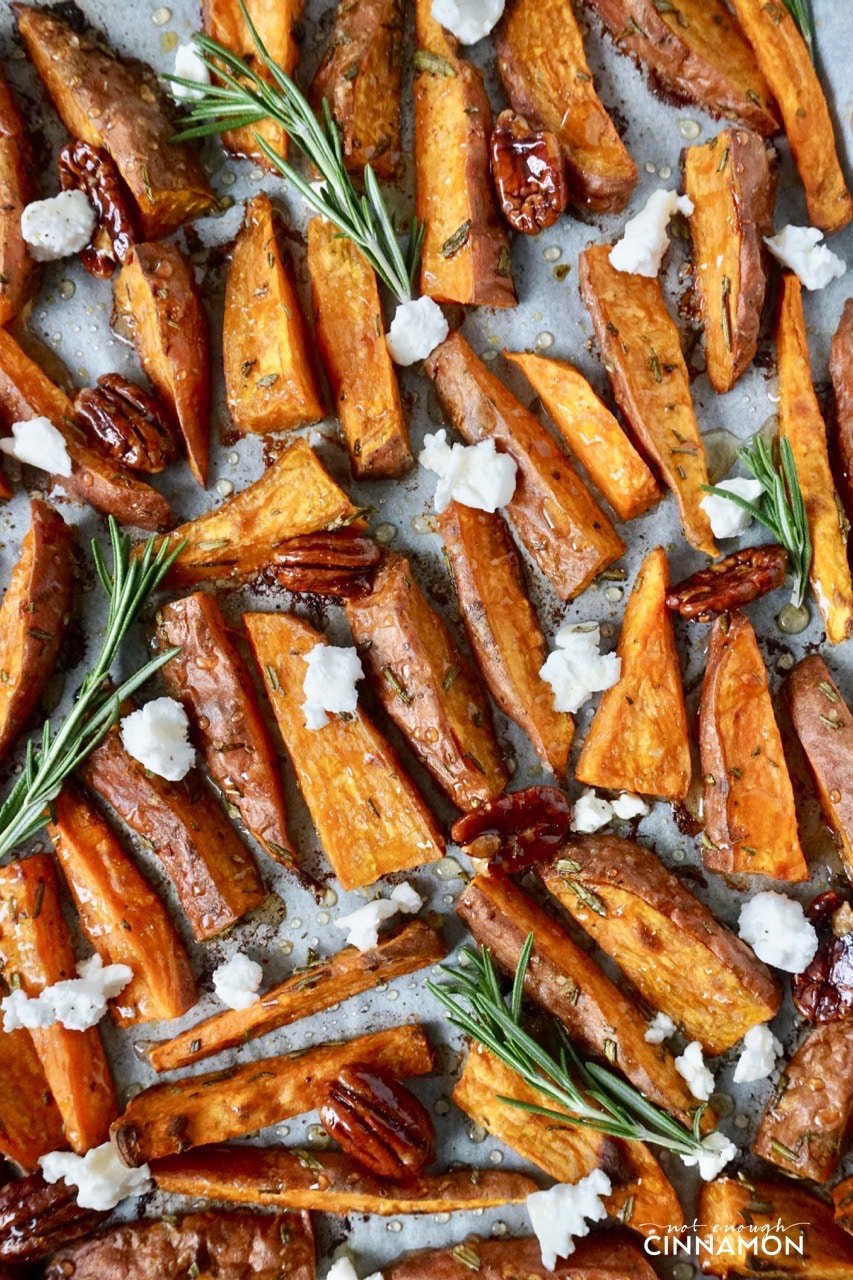 Please run to the kitchen and make these sweet potato wedges ASAP because they are THE BOMB.