A collection of the best ground turkey recipes! All of these are super flavorful, easy and quick to make, healthy, and gluten-free. Also great for meal prep!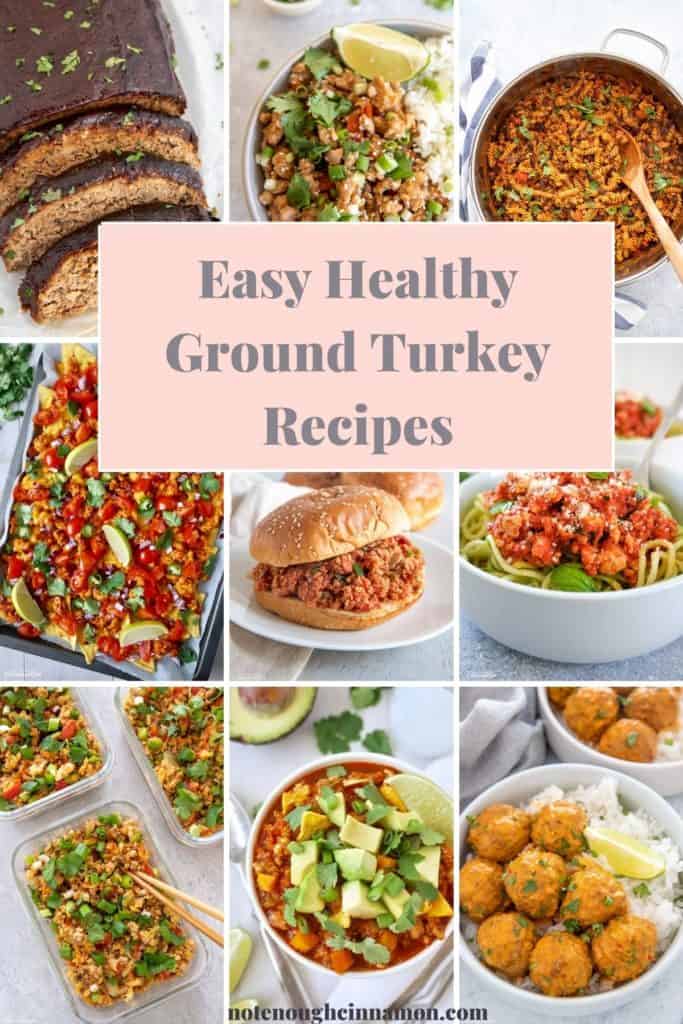 Looking through my recipe archive, I noticed how many ground turkey recipes I have on the blog! When it comes to adding protein to my recipes, I indeed often resort to either ground turkey or ground beef but often turkey wins the race. Why? Ground turkey makes a great substitute for ground beef in almost any recipe. I love cooking with it because it's cheap, super easy to prepare, rich in protein and it's flavorful.
Is Ground Turkey Healthier Than Ground Beef?
Ground turkey contains less saturated fat, calories, and cholesterol than lean ground beef. But not all ground turkey is created equal so check the packaging. Some turkey is made with dark meat, which tends to have more fat in it than ground turkey breast. However, depending on the kind of diet you're on (think keto/low carb vs low fat) either one could work. Just be informed that dark meat turkey will also have more essential nutrients.
Ground turkey is not just an excellent source of lean protein but it also contains vitamins B-6 and 12.
How Can I make Ground Turkey Taste Good?
To me, ground turkey is very tasty on its own. But even if you're not a huge fan of its natural taste, you will find that it does a great job of taking on whatever flavors you add. And these healthy turkey recipes certainly don't skip on the flavor! From lettuce tacos to turkey chili, from sloppy joes to meatload right down to Irish shepherd's pie, ground turkey will absorb all the spices, and other flavors you are cooking with and deliver tons of flavor.
Here are my favorite healthy Ground Turkey Recipes:
Appetizers and Party Snacks
Ground Turkey Meal Prep Bowl Recipes
Comfort Food Classics with Ground Turkey