Make your fiesta memorable with these healthy Cinco De Mayo recipes. All of these are quick and easy to make with simple ingredients.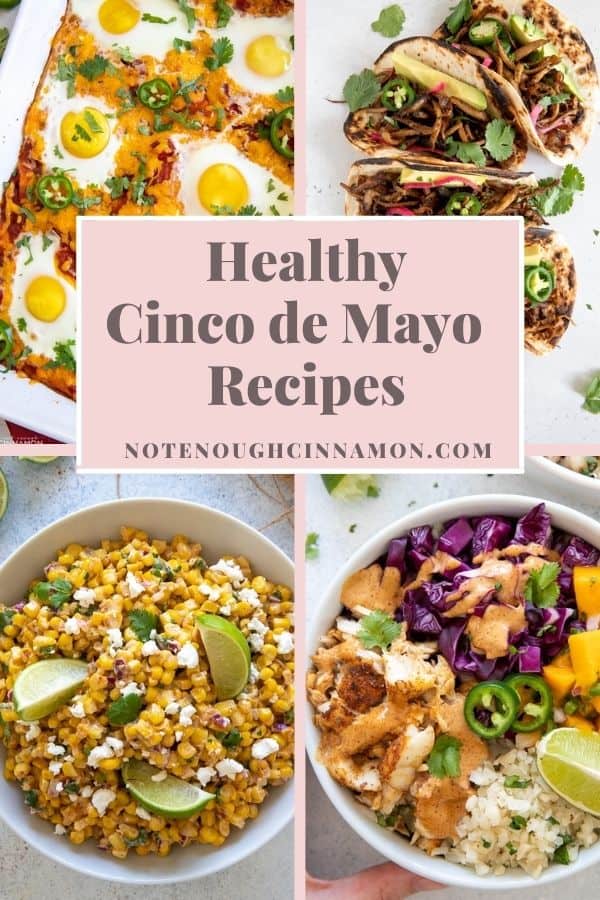 5 de mayo is right around the corner, you guys!
You know me, I LOVE all things Mexican and Tex Mex and with the years I have gathered a respectable number of Mexican deliciousness that I want to share with you today to turn that Wednesday, May 5th into a mid-week fiesta!
For those interested, 5 de Mayo is not just a total taco & marg fest but actually celebrates the date of the Mexican army's victory over France at the Battle of Puebla during the Franco-Mexican War. While it is not really celebrated at all in Mexico, in the United States, Cinco de Mayo has evolved into a major happening, particularly in areas with large Mexican-American populations. I mean, margaritas, tacos, and queso all day long? What's not to love and I personally will get behind anything that allows me to revisit all that healthy Mexican goodness I have on my blog!
Quick and healthy Cinco de Mayo Recipes for your Mexican fiesta
In fact, I vote for semi been celebrating all week long because there can never be enough Mexican food, especially if it's all healthy and gluten-free. All of these recipes are quick and easy to whip up and can easily be doubled, so ideal for any group size. Regardless of whether you are having some friends over or planning on whipping up a Mexican fiesta with just your tribe, I got the recipe for you!
Here are my favorite healthy Mexican recipes for Cinco de mayo.