Before we jump to the food and talk about this wonderful quinoa pizza, I need to tell you about my first driving lesson! No, you're not confused, you're not reading the blog of a teenager. I'm 25 and just decided to get my driver's license. Woohoo! You see, I'm originally from Paris and when you live there, you really don't need a car to get around. Most people use the subway and train and are doing just fine with these. Plus, getting your license in France is a tedious and expensive process so let's just say that I had other priorities. That being said, I've been wanting to drive for ages and I'm so excited to finally make it happen!
I've found (completely by chance) an amazing instructor. His name is Harry and he's super funny. He is the kind of guy who makes you feel super comfortable, which is quite crucial when you're learning to drive! He made me do reverse parking, hill start and drive on a big traffic road within the first two hours. How amazing is that? He's the best! Oh and I should mention that I'm driving a manual car. Because I'm always up for a challenge. Ok, actually it's mostly because I want to be able to rent a car anywhere in the world (and automatic cars are not always available). Next Thursday I'm doing busy CBD traffic and highway. Can't wait! I'll keep you posted on my progress 🙂
What about you, do you drive? When did you get license?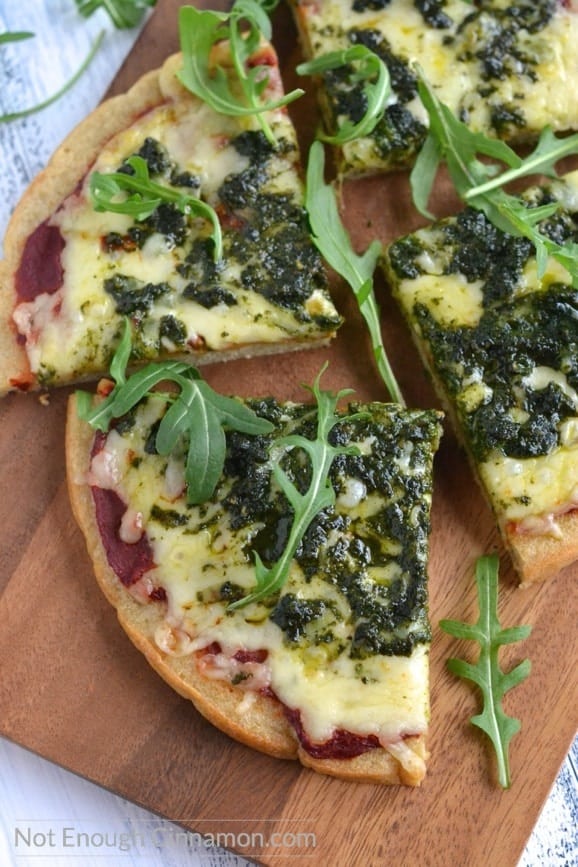 Now, let's get back to the food! I've tried several alternatives to the traditional wheat pizza crust in the past but I've never been really satisfied. I gave the cauliflower curst a go for instance, but I found it way too labor intensive in regards to the result. I mean, it's good but for the amount of work I put in it, I wanted something great. I'm a lazy cook you know. And then...I found this EASY quinoa pizza crust. Life changing you guys. I first stumbled upon this recipe on Cooking Light but then realised it actually came from a blog I really enjoy called Oatmeal with A Fork. Lauren is a little genius that turns all your favorite unhealthy food into something nutritious and delicious. Of course, this quinoa pizza is not exception. And did I mention it's easy? Foolproof, really.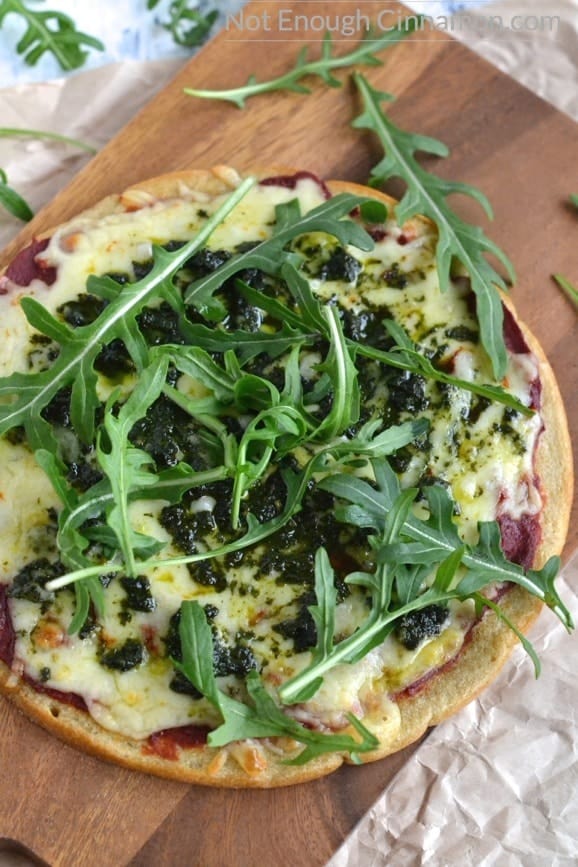 You will have to plan a little bit ahead to make this pizza because the quinoa needs to soak for at least 8 hours. But other than that, you dump all your ingredients in the food processor and you're pretty much done. Now, don't forget to rinse the quinoa very carefully, as explained in the recipe because otherwise, the pizza will have this weird aftertaste.
Does it taste like a "real" pizza? I'm not going to fool you. It's a quinoa pizza, it tastes a little bit like...quinoa. If you don't like it, chances are you're not going to like this pizza. But if you do? Then you will LOVE it! Another thing I love about this recipe is the texture. From all the alternative pizza I've tried, this one is the closest to the "real deal". It's soft in the middle and crispy on the outside. And it's holding together really well. See how I'm twisting it?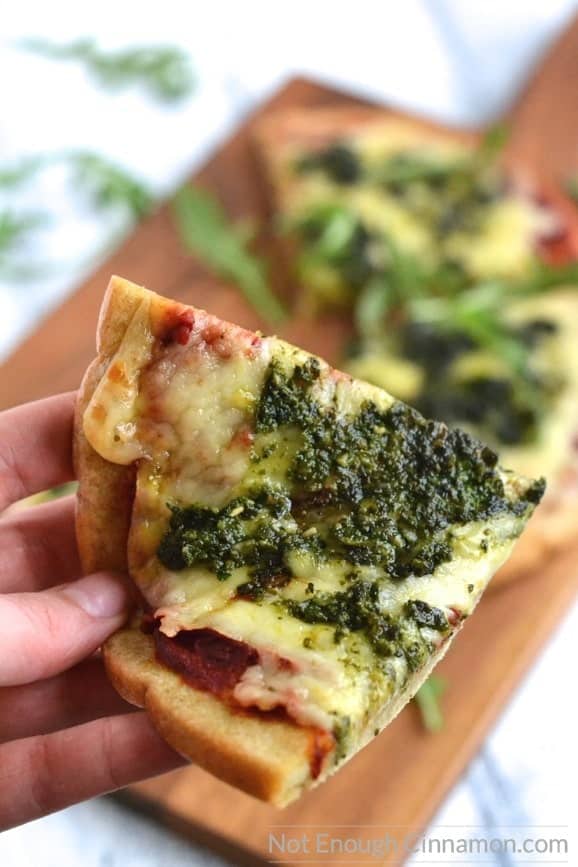 Now, the toppings I used I really just one of the million things you could use. The crust is naturally vegan and dairy free, so if you want to keep it this way, then forget the cheese and add roasted veggies instead. It's already pretty high in protein as is, but if you want to up it even more, what about some sausage or pepperoni? The sky really is the limit here! Enjoy!
Easy Quinoa Pizza with Pesto and Mozzarella (Gluten Free)
Prep Time
8
hours
15
minutes
Total Time
8
hours
45
minutes
Ingredients
Crust
¾

cup

white quinoa

¼

cup

water

½

tsp

sea salt

1

tsp

baking powder

2

tsp

olive oil
Topping
1 ½

tbsp

tomato paste

or your favorite pizza sauce

¾

cup

shredded mozzarella

1 ½

tbsp

basil pesto

store-bough is fine but nothing beat homemade pesto - find the recipe here, it's easy!

arugula

to serve
Instructions
You will need to start this recipe in the morning for dinner or the night before for lunch.

Place quinoa in a fine-mesh strainer and rinse thoroughly with cool water for at least 2 minutes. Drain. Rinsing quinoa before cooking will remove its natural bitter or soapy taste. Do not skip this step!

Place quinoa in a bowl and cover with water. Set aside to soak on the counter for at least 8 hours.

When you're ready to prepare the pizza, preheat oven to 425F - 220C.

Drain quinoa and rinse thoroughly again.

Place in your food processor with ¼ cup water, salt and baking powder. Process for about 2 minutes, scraping edges if needed, or until very smooth.

Line a 9-inch / 22 cm cake pan (like

this one

) with parchment paper. Place the cake pan on top of the parchment paper, draw an outline of it, cut it out, and place it into the cake pan.

Pour olive oil on top of the parchment and spread it by lightly shaking the pan. It's alright if the oil goes underneath the paper.

Pour quinoa mixture in the pan and spread it by lightly shaking the pan until smooth.

Bake for 15 minutes. Remove from the oven and carefully flip the crust, using a spatula. Bake for another 5 minutes.

Remove from the oven and top with tomato paste, mozzarella and pesto, or your toppings of choice. Bake for 5 to 10 minutes or until mozzarella has melted (or your toppings are cooked through).

Cut, top with fresh arugula and serve!
Recipe Notes
To make this vegan and dairy free, use your favorite vegan toppings (like veggies!) and omit the cheese!
Recipe adapted from Oatmeal With A Fork
Nutrition Facts
Easy Quinoa Pizza with Pesto and Mozzarella (Gluten Free)
Amount Per Serving (1 slice)
Calories 228
Calories from Fat 90
% Daily Value*
Fat 10g15%
Cholesterol 17mg6%
Sodium 525mg23%
Potassium 382mg11%
Carbohydrates 23g8%
Protein 9g18%
Vitamin A 345IU7%
Vitamin C 1.3mg2%
Calcium 184mg18%
Iron 1.8mg10%
* Percent Daily Values are based on a 2000 calorie diet.
What are your favorite pizza toppings? Share them with us!