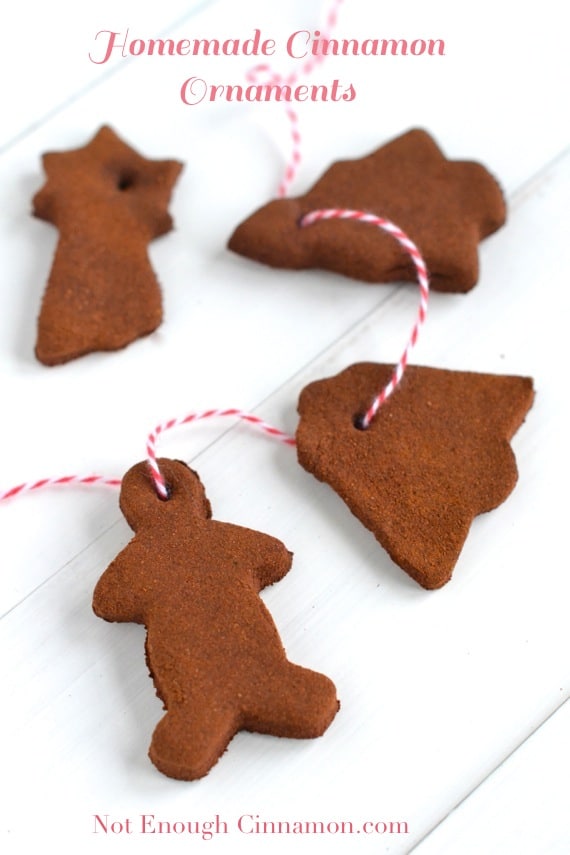 It's no secret that I love cinnamon. The name of my blog kinda gives me away in seconds. Cinnamon could be my middle name, really. I love to use it everywhere I can: in food (sweet and savory), in homemade beauty products and now...in decorations. When I came across Annalise's tutorial for homemade cinnamon ornaments on Completely Delicious,  I knew I had to try them ASAP.  Your whole house smelling cinnamon? YES PLEASE! It helps this (not really) Australian girl feeling the holidays spirit! And no, if you're asking, I'm still not used to Christmas being in the middle of summer, even after three years living on the other side of the world. It's definitely weird. But I'm not complaining, I love me some warm weather! ANYWAYS.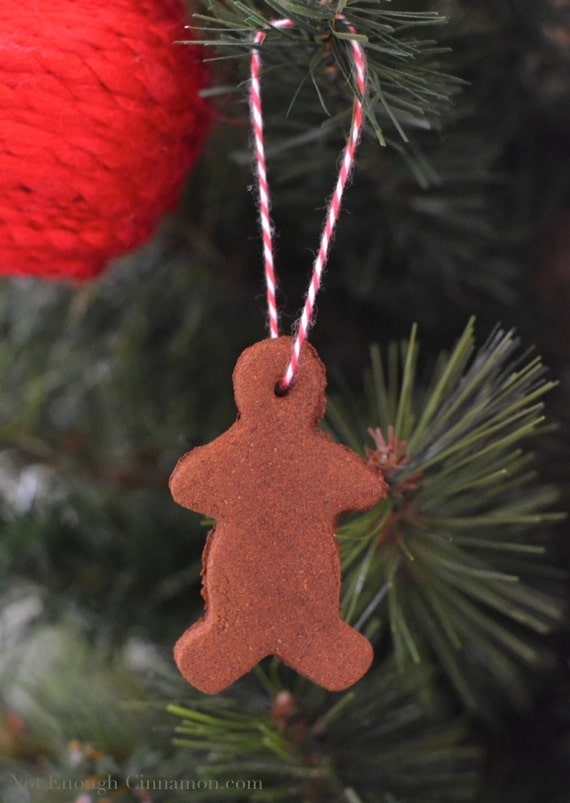 Even though I would love to, I'm not really a crafty person so this project had to be simple. And given that said project only had me mixing three ingredients in a bowl, I knew I could manage it. I'm pretty sure it would be super fun to make with your kids too! I've used my cute Christmas cookie cutters but you can shape them in any form you like. No cookie cutter? No problem! Just shape them with a knife. Our Christmas tree is teeny tiny so I only used a portion to decorate it and made a garland with the other that I hanged on my big desk board. And they'll probably stay there looong after the holidays are over. I sure want the Not Enough Cinnamon headquarters to smell cinnamon all year round!
Easy Homemade Cinnamon Ornaments
Tutorial slightly adapted from Completely Delicious
Ingredients
1 cup applesauce
1 cup + ¼ cup cinnamon
1 tbsp ground clove
You will need a skewer
Instructions
Preheat oven to 200F - 90C. Line a baking sheet with parchment paper.

In a medium bowl, combine applesauce, cinnamon and cloves, using either a mixer fitted with a paddle attachment or your hands. The dough should form a ball without being too sticky. Add a little applesauce, if it's too dry or a little cinnamon if it's too wet.

Sprinkle a clean surface with cinnamon. Place the dough on the surface and sprinkle with more cinnamon. Use a rolling pin to roll the dough to ¼ inch thick, sprinkling with more cinnamon to keep from sticking.

Cut out into shapes using either a cookie cutter or a knife. Poke a hole into each ornament using a skewer (to attach string). Place on prepared baking sheet and bake for 1 ½ hours to 2 hours or until rock hard.

Loop a decorative string through the ornament (I used baker's twine bought in a craft store).
Notes
These ornaments are NOT edible!