This collection of easy and healthy kosher for Passover recipes covers the best celebratory gluten- and grain-free meal ideas for your Seder feast along with delicious breakfast ideas, desserts, and snacks.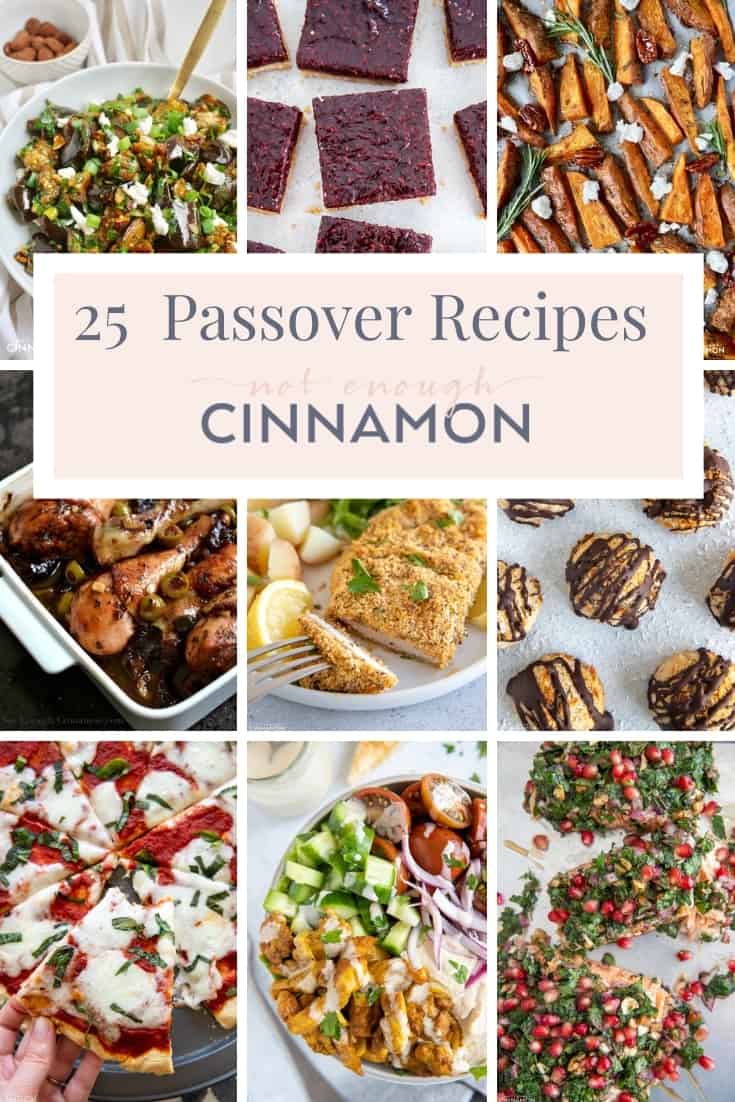 Keep your food game on-point with these Easy & Healthy Kosher for Passover Recipes
The Jewish Passover Seder is deeply rooted in tradition, but that doesn't mean your Seder Feast and Passover meals have to be completely conventional. I got you covered with this collection of easy and healthy kosher for Passover recipes. The best celebratory kosher meal ideas for your Seder recipes along with delicious desserts, breakfast ideas, and snacks for the whole week of Pesach.
About Kosher for Passover Food
During Passover, which last 7 days, the Jews refrain from eating "chametz"  to commemorate freedom from Egyptian slavery.  What's chametz you ask? Basically any food product made from wheat, barley, rye, oats or spelt that has come into contact with water and been allowed to ferment and "rise." In practice, just about anything made from or containing these grains is considered chametz.
Unleavened bread, aka "matzo," traditionally takes the place of chametz during Passover.
In addition to chametz, Ashkenazi Jews traditionally prohibit the consumption of kitniyot during Passover. They include rice, corn, millet, dried beans, lentils, peas, soybeans, peanuts, sesame, poppy seeds as well as mustard.  
We do eat some of the kitniyot in our family but to make things easier for everybody, I only included kitniyot-free recipes.
A very large chunk of my recipes is what I like to call "naturally Kosher for Passover" since they are grain-free and/or paleo. And whatever is paleo is most of the time also kosher for Passover since it's free from grains, beans, corn etc. So for me, not much changes in my diet during this time of year.
In a nutshell: For those of you who do not observe the holiday but just generally abstain from wheat, rye, barley, oats, or spelt, as well as legumes, this round-up is super useful. A little treasure chest for all you paleo folks out there.
These recipes are not just for the Seder but for all your meals during the festival. These kosher meal ideas might not include classics such as Matzo Ball Soup, Gefilte Fish or Kugel (in all honesty, I'm not a bit fan of these - I much prefer Sephardic food!) but they might very well still become favorites even after Pesach is over!
Below are a bunch of my fave Passover recipes, old and new, that will help you keep your food game on-point this Passover. You won't even miss the bread and pasta, I'm telling you 🙂
Enjoy and Chag Pesach Sameach - Happy Passover!
Kosher for Passover Breakfast
I eat oats most mornings and this is truly the only thing I really miss during Pesach. Luckily, eggs are here to the rescue! My go-to breakfast during the holiday is scrambled eggs, Matza with butter (or peanut butter hehe) or some frittata if I want to make the meal a bit special: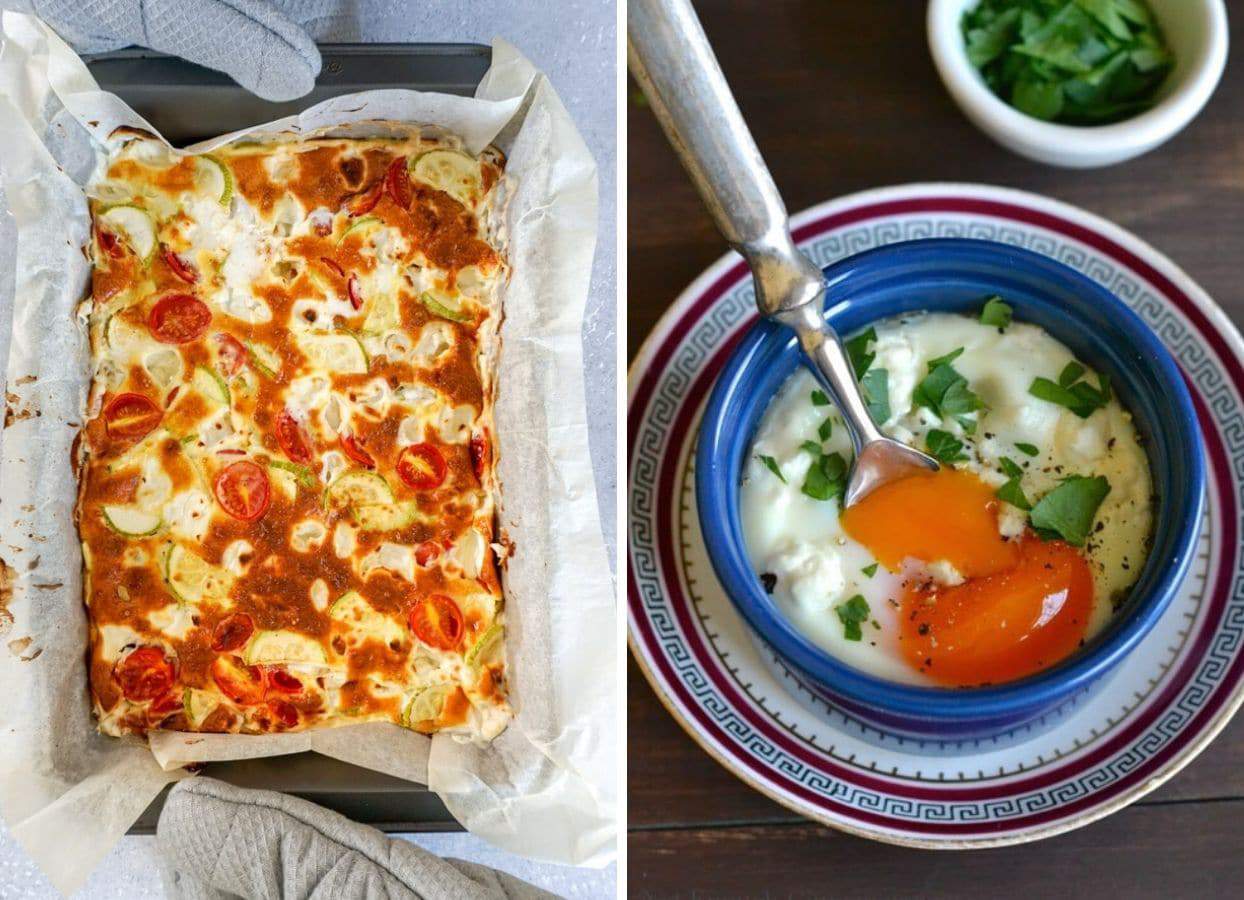 Goat Cheese and Zucchini Baked Fritatta 
Kosher for Passover Main Dishes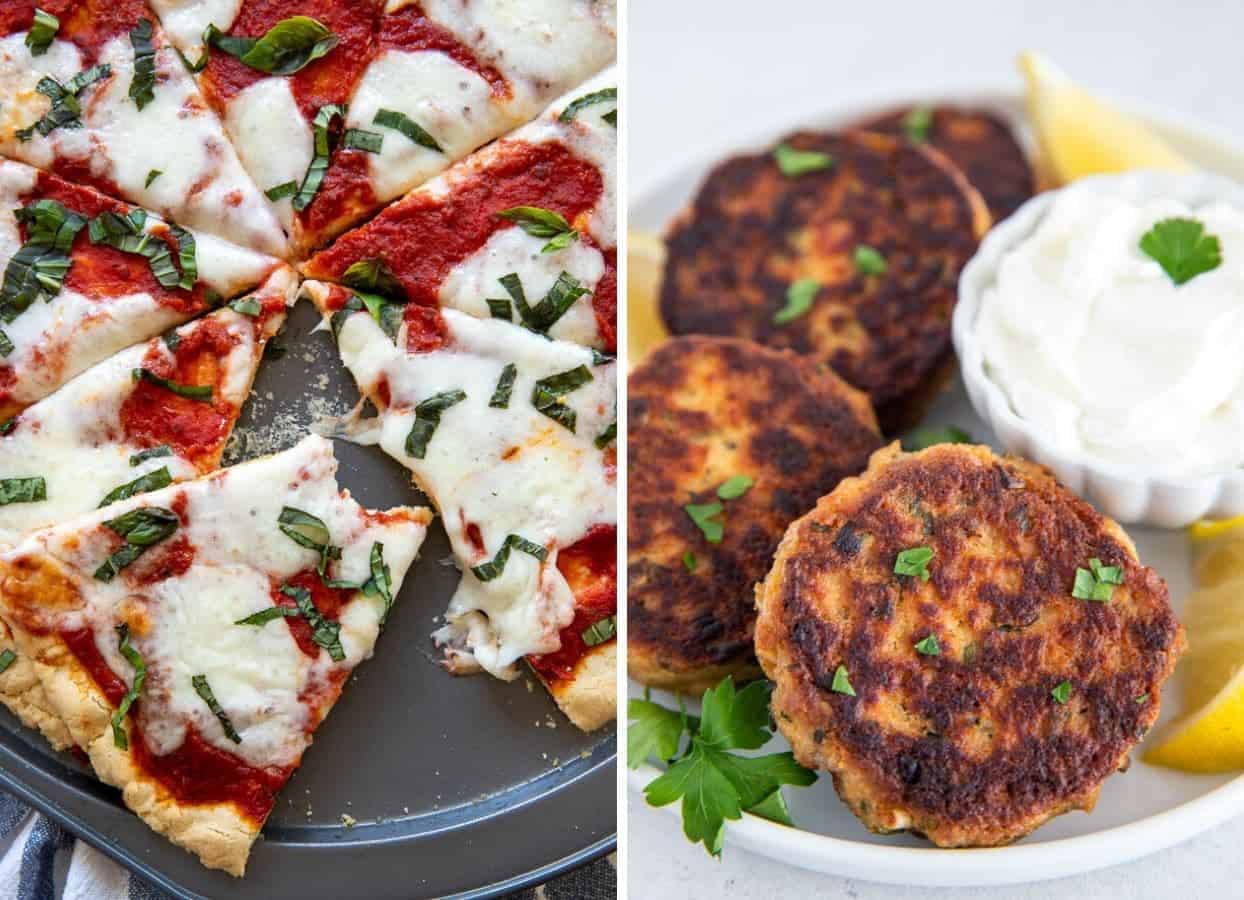 Easy Shawarma Bowl (leave out the hummus and tahini sauce if you don't eat kitniyot)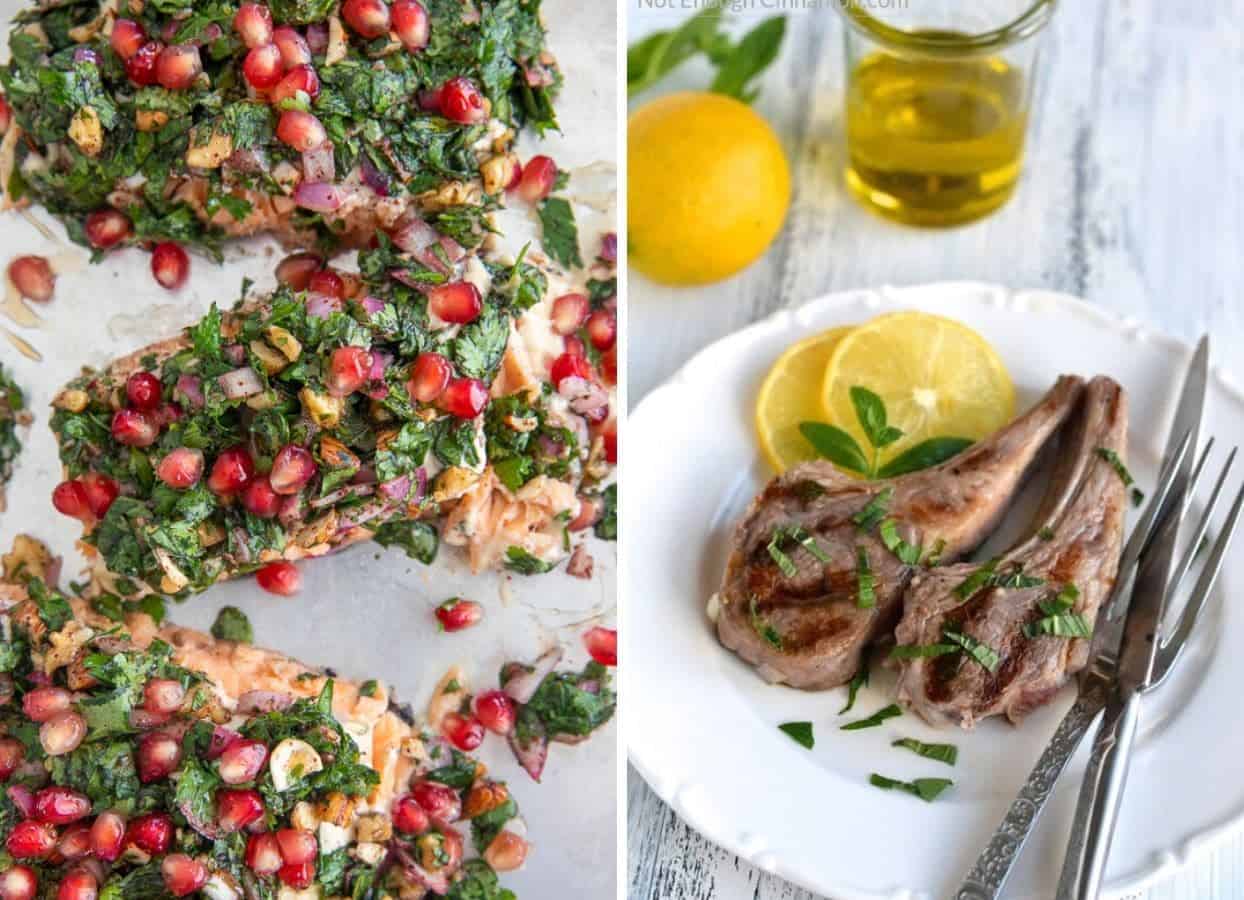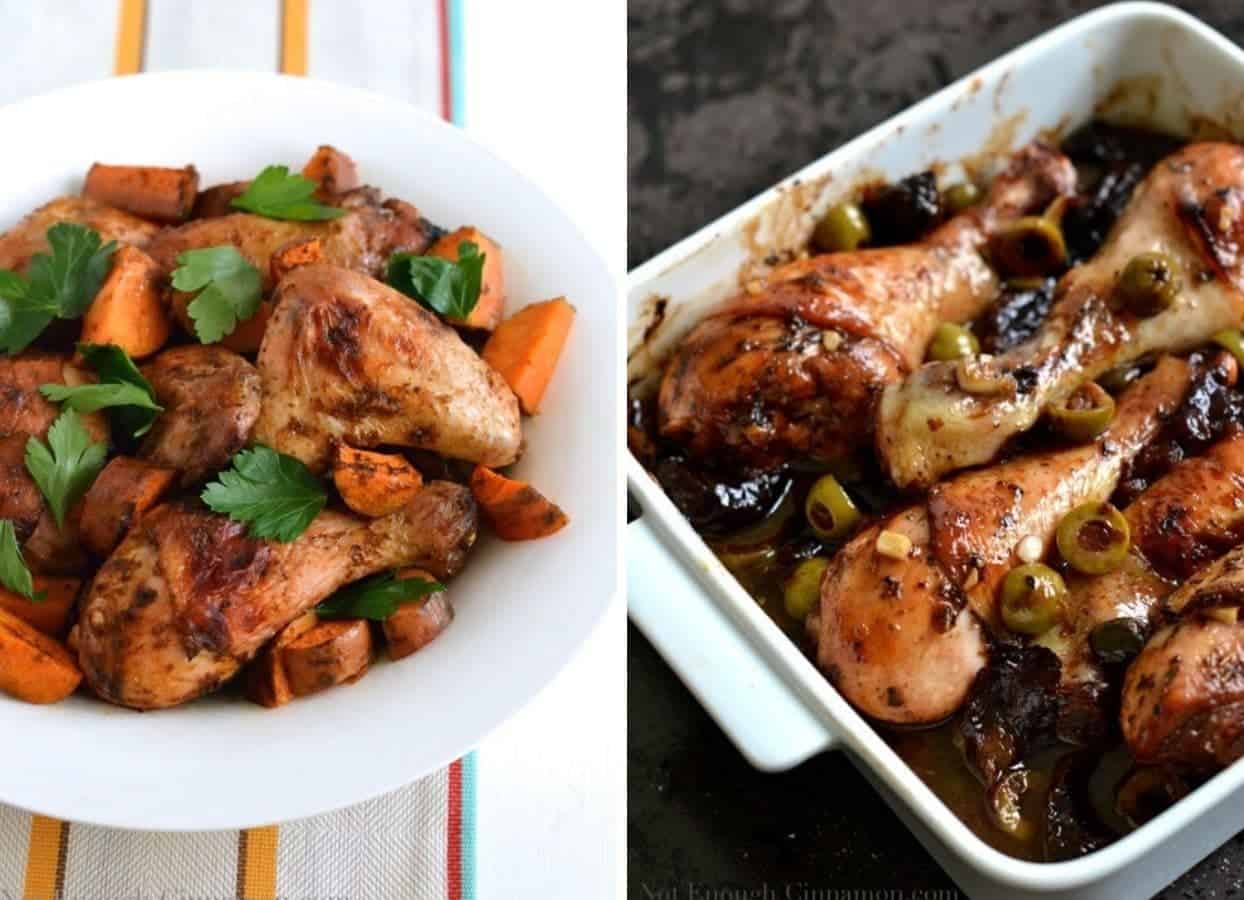 Moroccan Chermoula Roasted Chicken 
Pasta Alternatives for Passover
If you're missing your pasta, be sure to give spiralized veggie a go: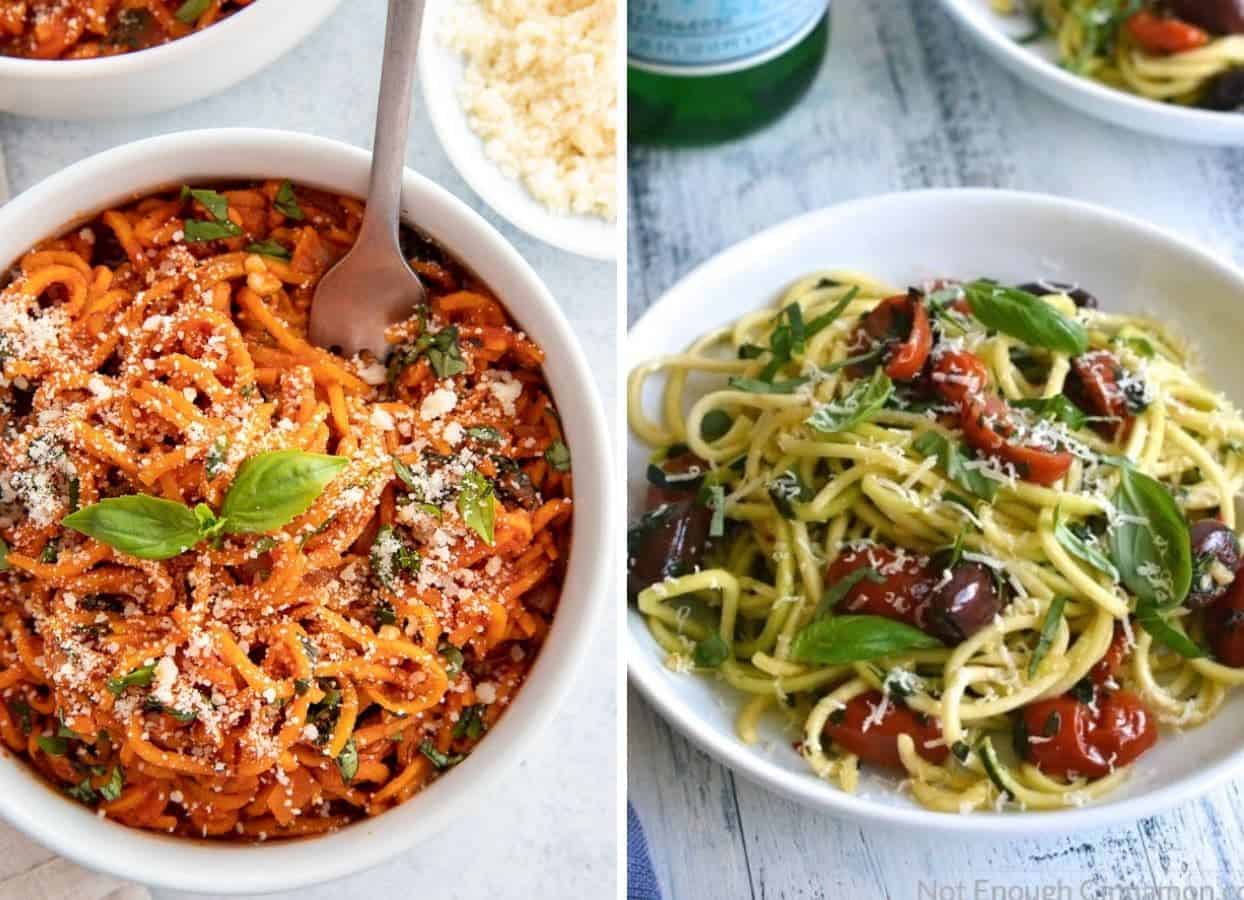 Cherry Tomato and Olives Zucchini Pasta
Kosher for Passover Side Dishes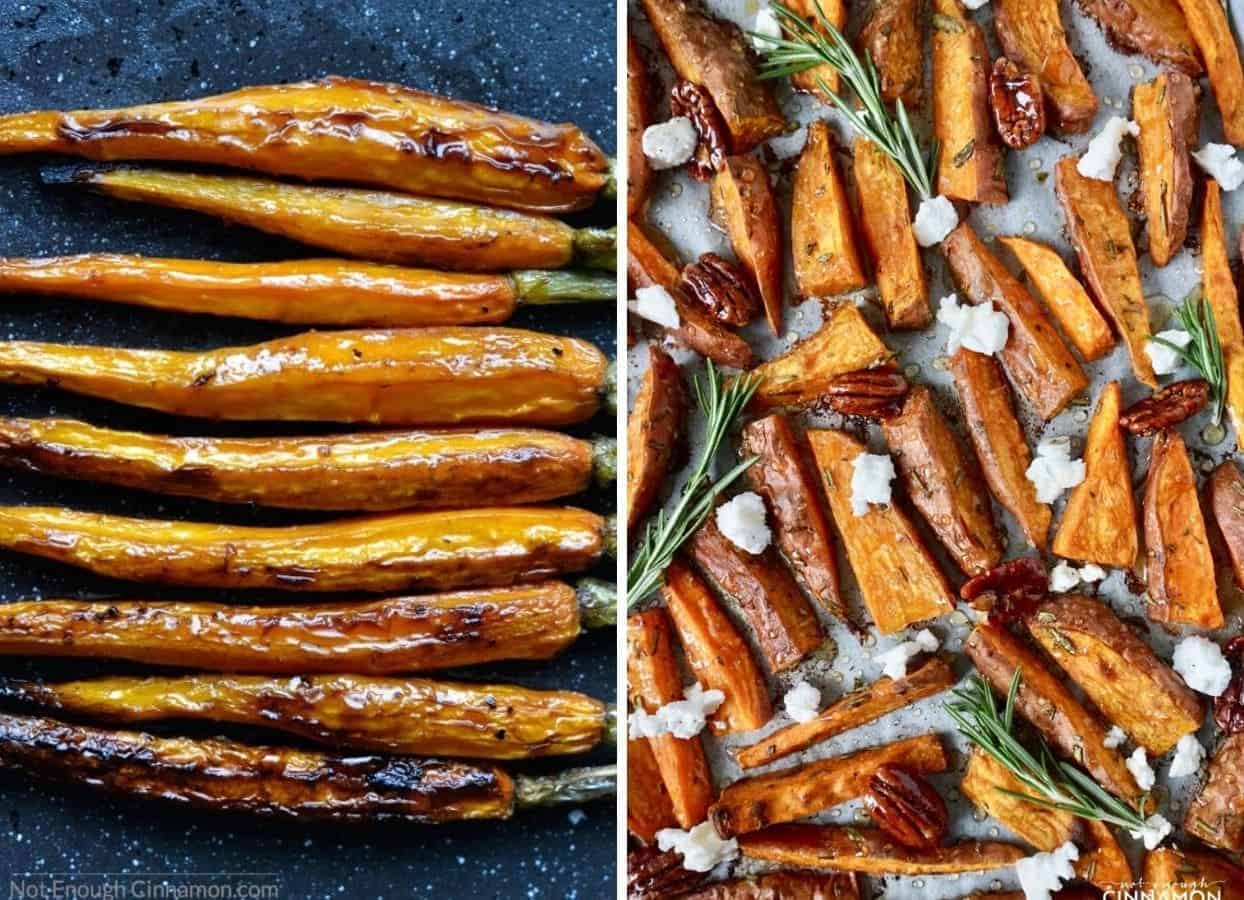 Sweet Potato Wedges with Goat Cheese 
Kosher for Passover Desserts and Snacks
No flour? No problem!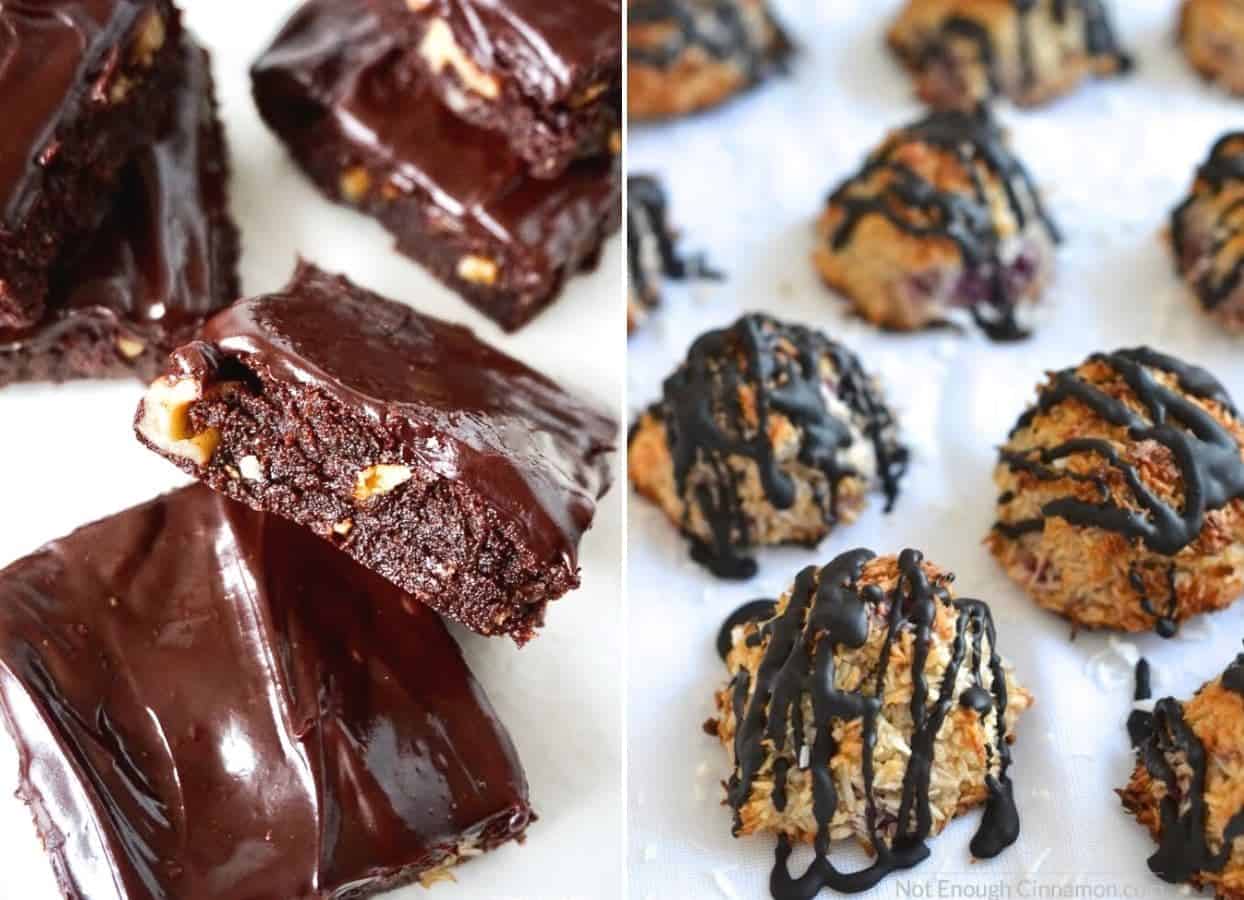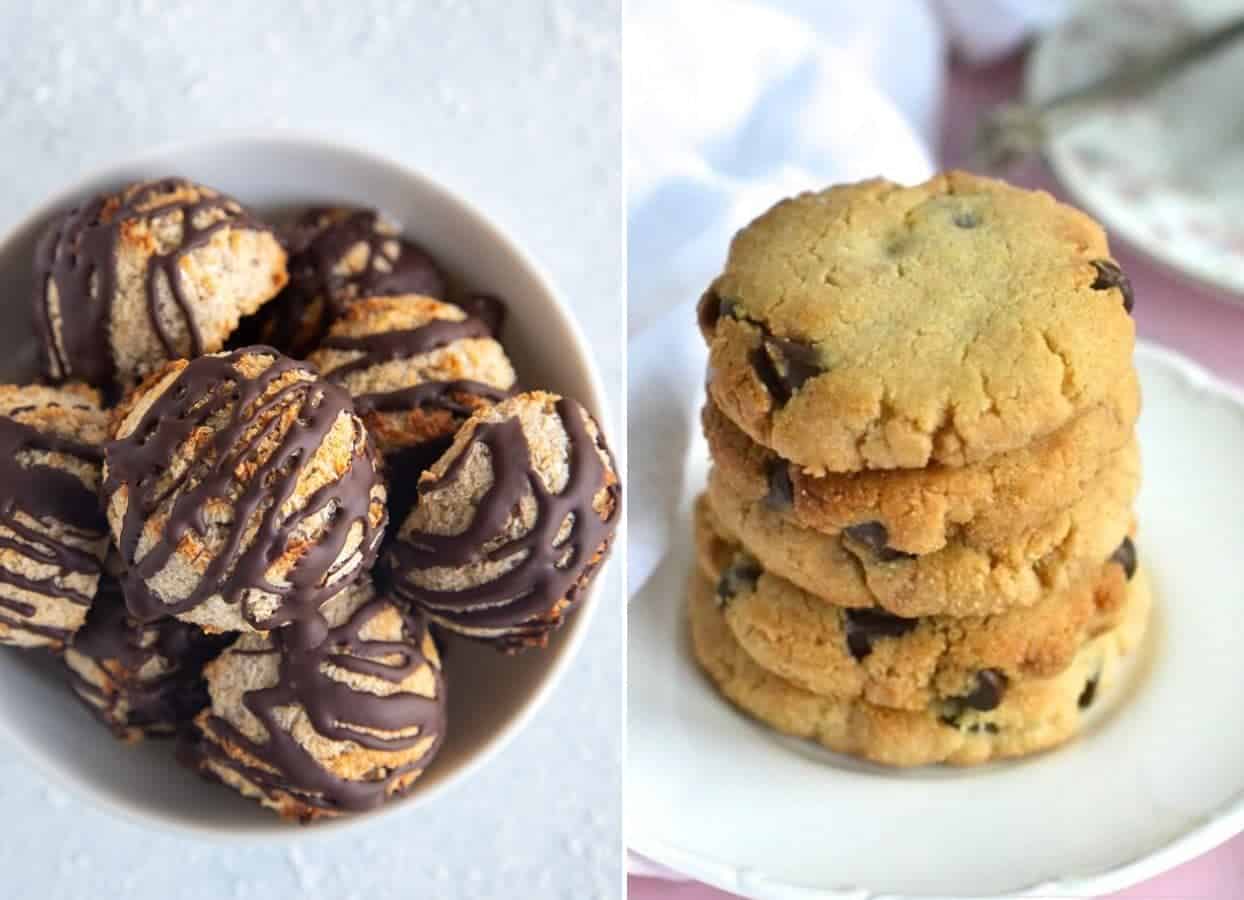 Almond Flour Chocolate Chips Cookies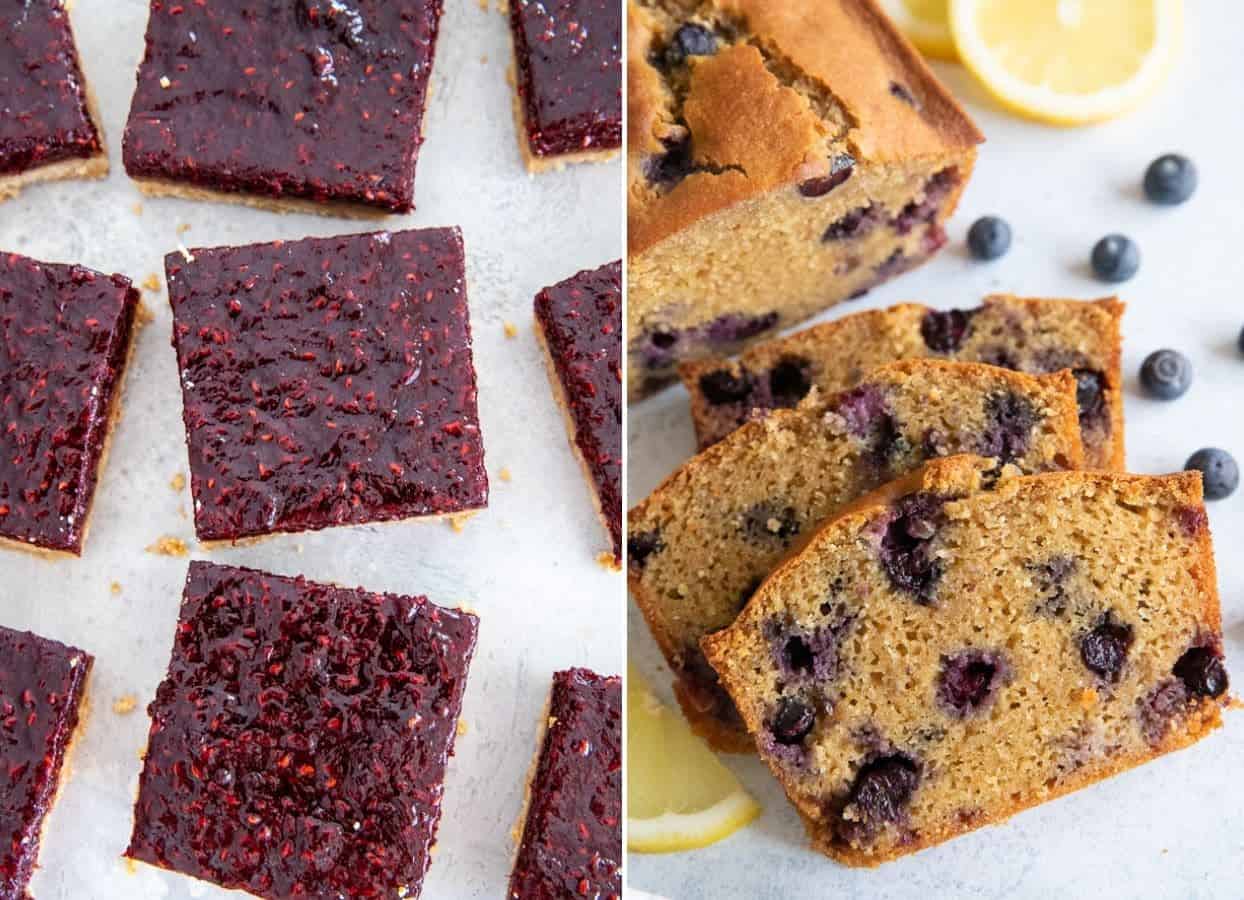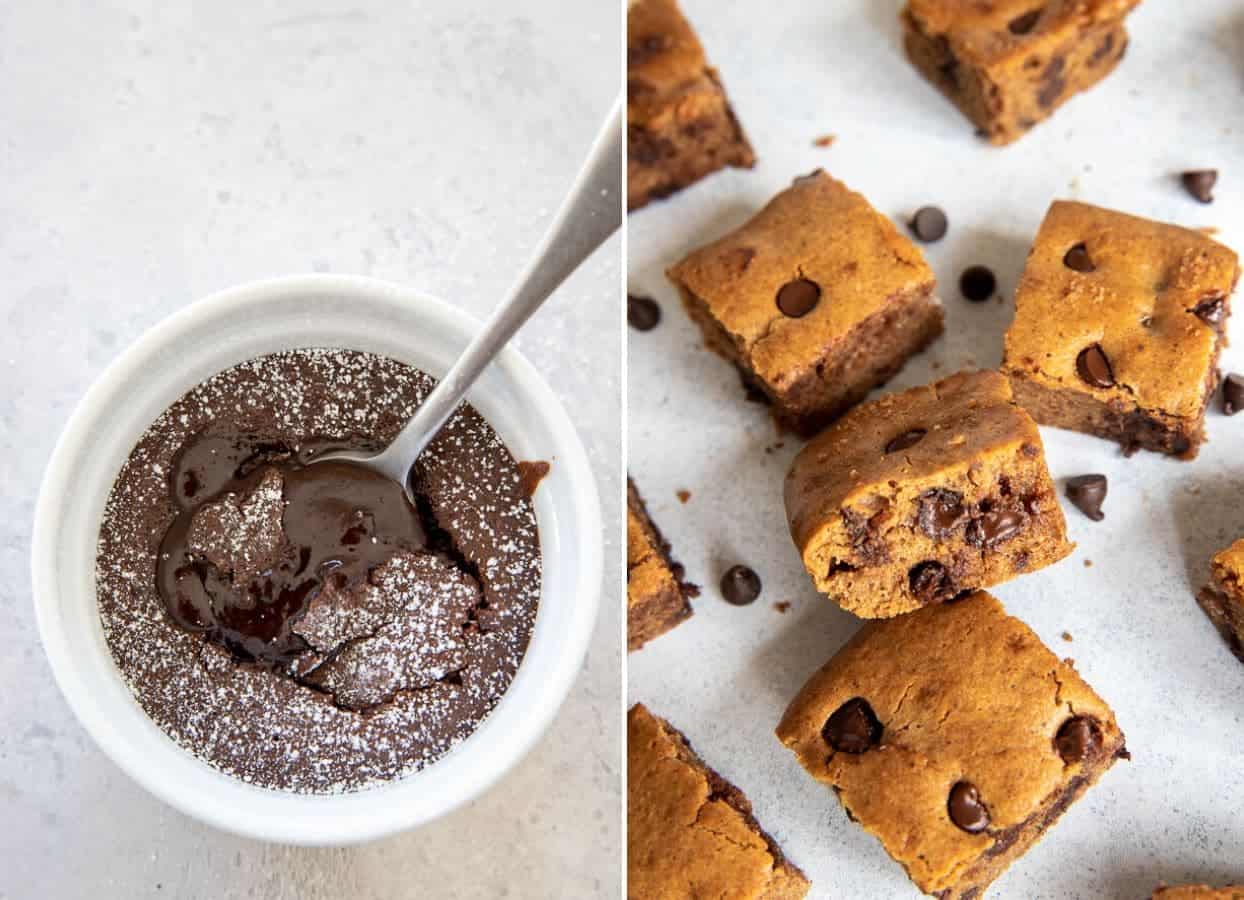 If you tried one of these recipes, don't forget to rate them and let me know how it went in the comments – I love hearing from you! You can also follow me on Instagram, Pinterest and Facebook for more deliciousness and behind-the-scenes!