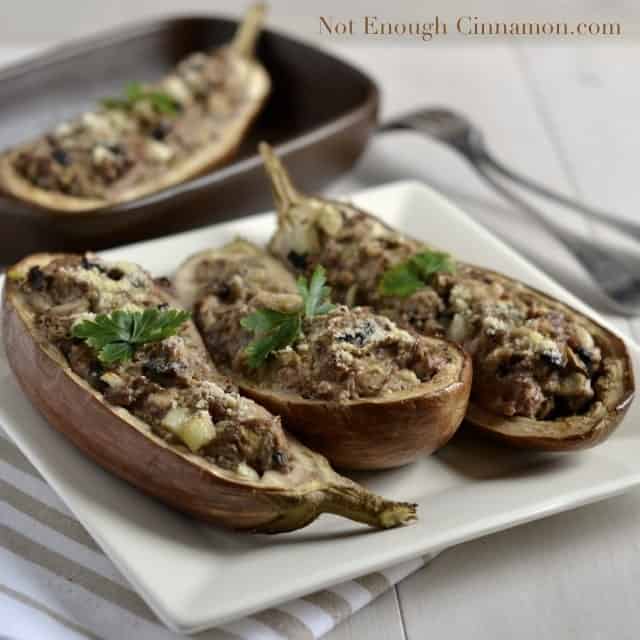 It's been ten days since we arrived in Sydney, Australia. And only two since I'm finally able to get some sleep at night. Note to travelers willing to visit Australia: allow yourself at least three to four days before you can actually start enjoying your day like a regular human being and stop being some kind of night animal. That being said, Sydney is amazing. We still have millions things to discover but still, I can already feel that I'll love this city. It seems to be the perfect combination of what I like in both European and American cities. Right now, we are focusing on finding a job and an apartment so we are not really into the touristic things, but we allow ourselves at least three to four hours a day to discover something new in the city. In case you were wondering, I did not see any kangaroo yet. At least, not alive.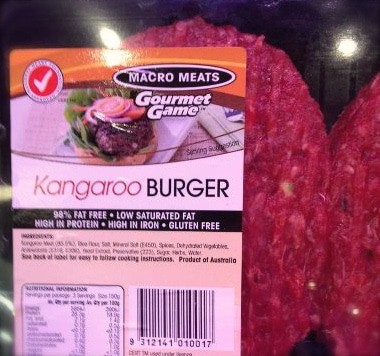 Call me stupid but I'd prefer seeing one of those alive before starting eating some. So the kangaroo burger will wait a little bit. And since we're talking about meat, I've noticed that here beef is quite cheap whereas chicken is a bit pricey. That's funny because whether it was in the US or in France, beef has always been the priciest and chicken the cheapest!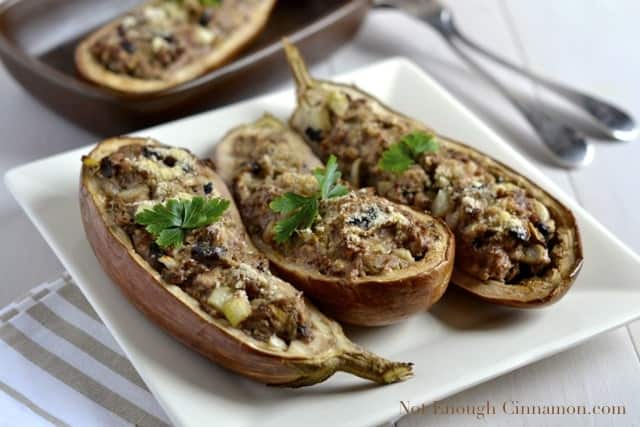 Anyway, you're here for the Beef, Turkey and Mushroom Stuffed Eggplant, aren't you? So let's focus. I must admit that I'm having a hard time focusing on my blog those days. It's a new life for us and all the previous organization I had is gone. I cooked and shot this recipe before leaving because I knew I wouldn't have a lot of time.
If you're into stuffed veggies, then you'll definitively love this recipe. The stuffing is very tasty, moist and full of vegetables, without anyone (like...kids) noticing it. You probably wonder why my eggplants are brown and not purple on the pics. It's because I used a purple and white eggplant species. I had no idea it would turn that color once cooked but it's kind of pretty, don't you think?
If you're planning to try this recipe, make sure to choose the right eggplant at your grocery store! Here is an helpful guide I wrote on how to select, store and use eggplant
And if you're an eggplant lover, and one recipe isn't just enough for you, then run to my Grilled Eggplant with Basil Feta. I absolutely ADORE this recipe!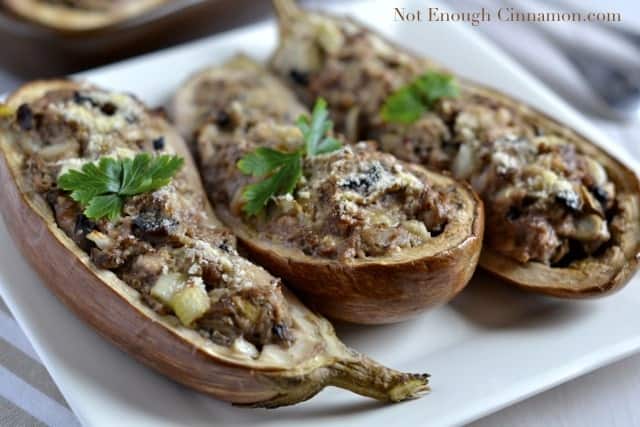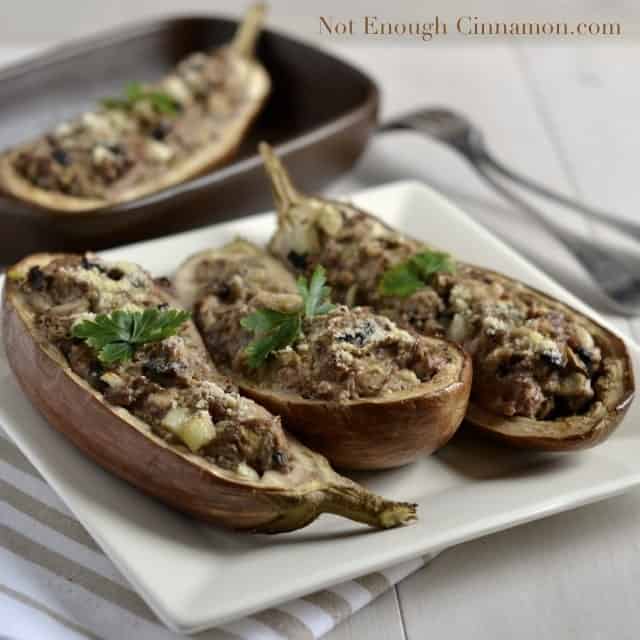 Beef, Turkey and Mushroom Stuffed Eggplant
Ingredients
3

medium eggplants

1

lb

mushrooms

sliced

10

oz

lean ground beef

10

oz

lean ground turkey

1

egg

½

medium onion

chopped

1

garlic clove

minced

1

tbsp

breadcrumbs

1

tbsp

+ 2 tbsp parmesan cheese

grated

1

tsp

red chili paste

the juice of 1 lemon

½

cup

water

chili flakes

optional
Instructions
Preheat oven to 350F

Cut eggplants in half lengthwise. Remove pulp with a spoon or a knife. (Be careful not to pierce the eggplant shell). Chop eggplant pulp and set aside.

In a large non-stick skillet, cook eggplant and mushrooms without oil, on medium heat for about 10 minutes. Remove from skillet before all the water from the veggies has evaporated. This will allow the stuffing to stay moist. Set aside in a medium bowl and pour in lemon juice. Let cool.

In a large bowl, mix beef, turkey, egg, onion, garlic, breadcrumbs, parmesan and red chili paste. Add salt and pepper to taste. Add in mushroom and eggplant, and mix well to combine.

Generously stuff eggplant shells with stuffing. Top with remaining parmesan. Place eggplants in a large baking dish and pour water at the bottom.

Bake uncovered for 30 minutes, until meat is cooked through. Broil an additional 2-3 minutes until golden brown. Garnish with parsley or cilantro and enjoy!
Nutrition Facts
Beef, Turkey and Mushroom Stuffed Eggplant
Amount Per Serving (1 half stuffed eggplant)
Calories 217
Calories from Fat 36
% Daily Value*
Fat 4g6%
Cholesterol 83mg28%
Sodium 101mg4%
Potassium 1091mg31%
Carbohydrates 18g6%
Protein 27g54%
Vitamin A 105IU2%
Vitamin C 7.4mg9%
Calcium 46mg5%
Iron 2.6mg14%
* Percent Daily Values are based on a 2000 calorie diet.