Make it a Vegan Ranch Dressing!
The avocado ranch comes in two versions! One made with plain Greek Yogurt and a dairy-free version using homemade cashew cream instead! Both recipes feature a quick homemade Ranch seasoning using fresh herbs only, and our favorite superfood avocado. Serve this healthy avocado dressing as a dressing or a dip for your next party, and watch it disappear in no time!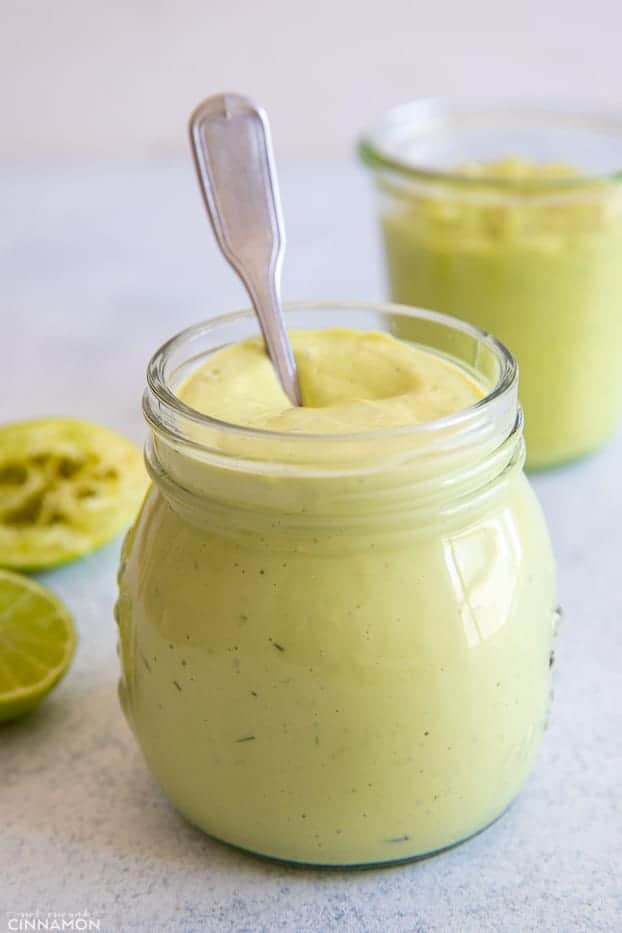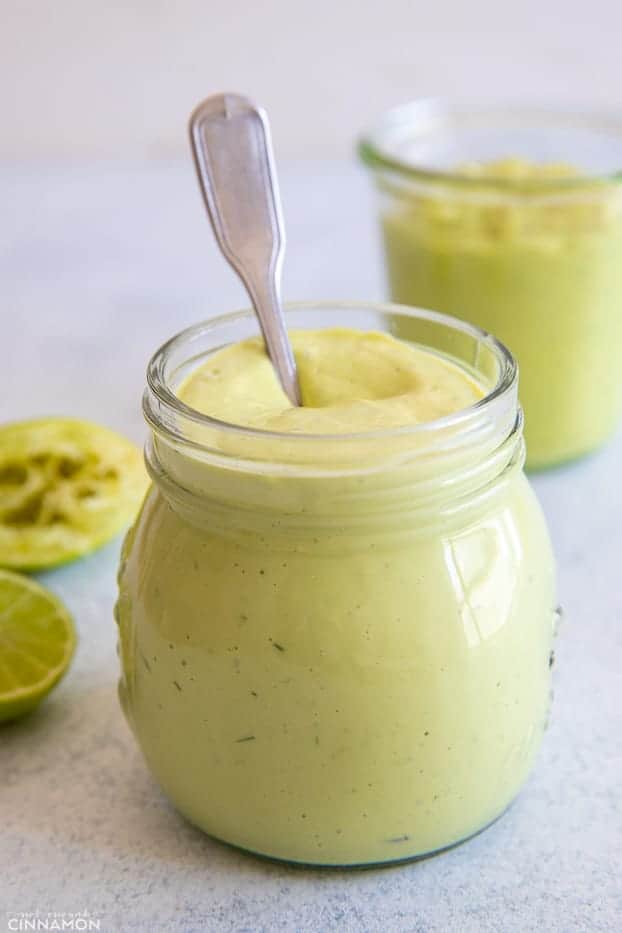 My favorite way to enjoy this Avocado Ranch Dip is alongside a plate of Healthy Paleo Chicken Poppers!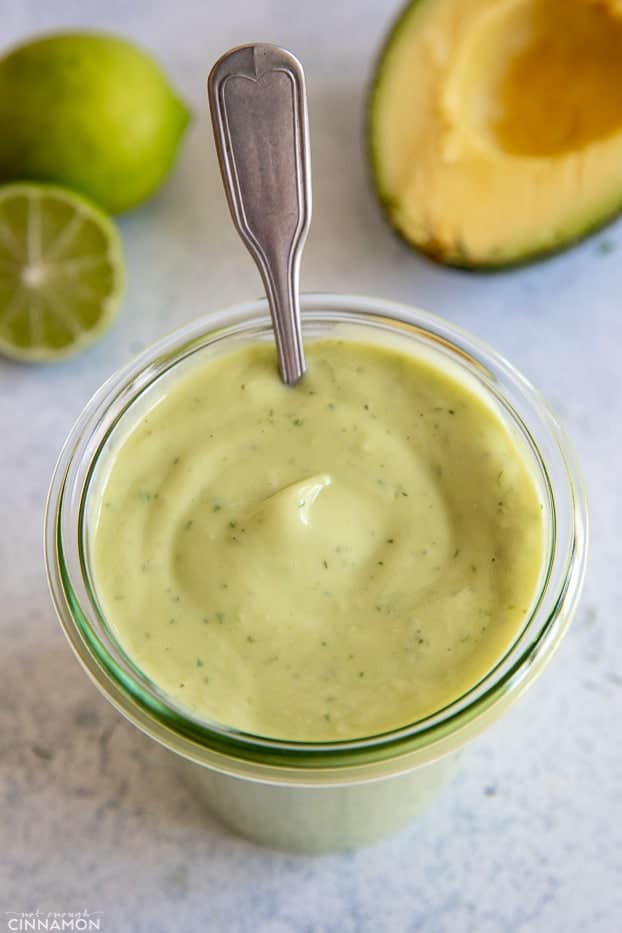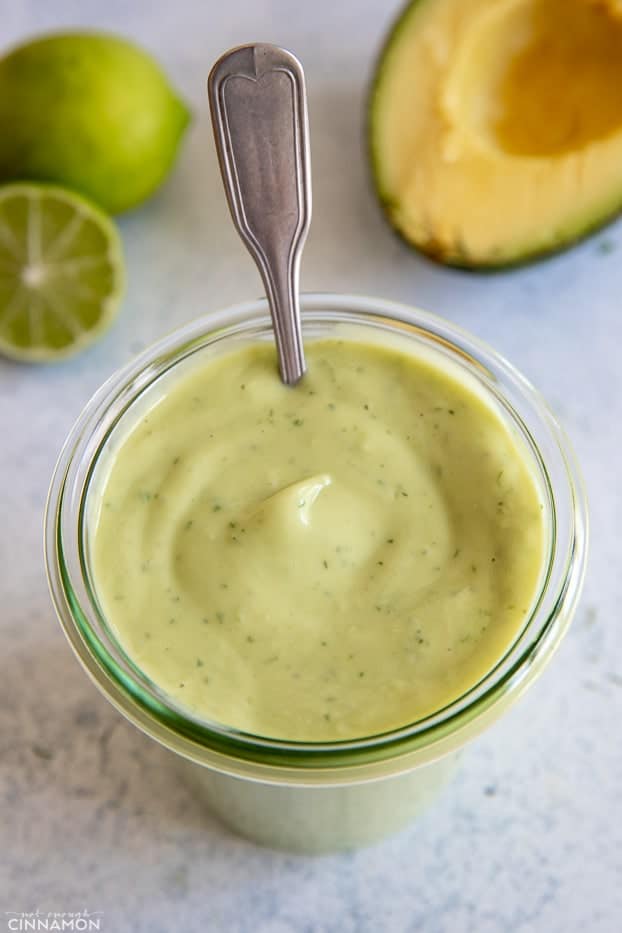 Fresh vs Dried Herbs:
You can use dried herbs but don't recommend it. The dressing is much fresher and nicer with fresh herbs. If you only have dried herbs at home, here's the ratio:
2 teaspoons dried parsley
1/2 teaspoon dried dill
1/2 teaspoon dried chive
How to make Avocado Ranch Dressing: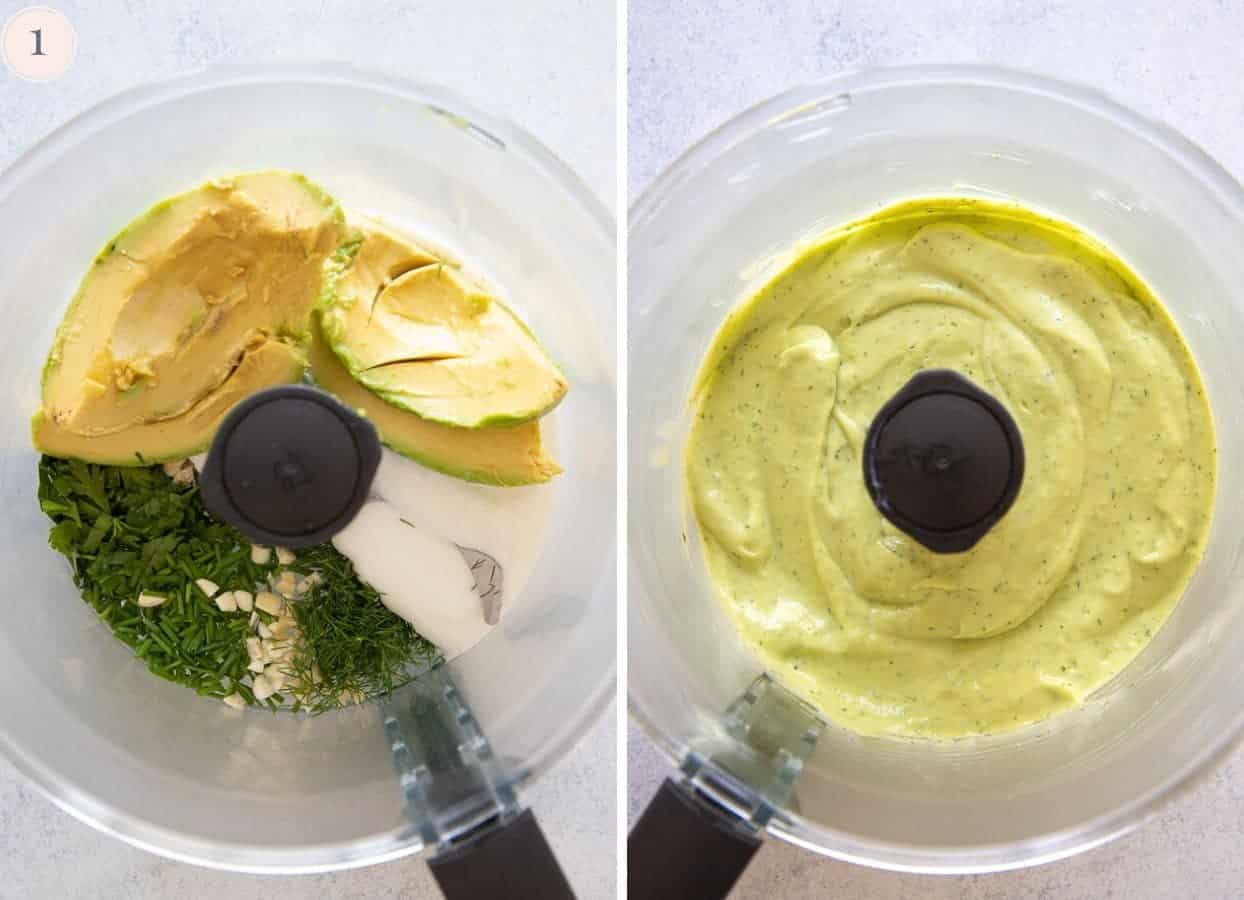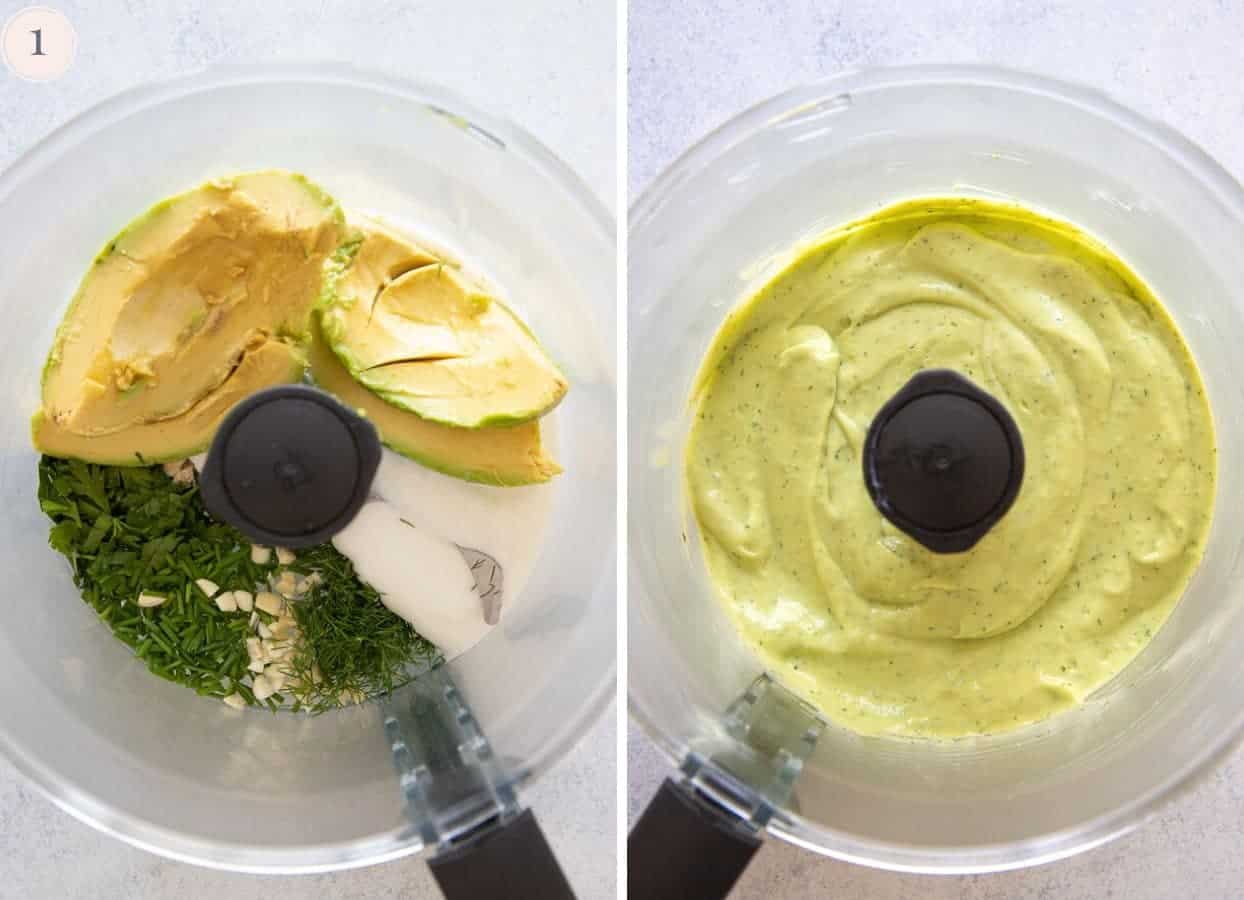 Step- 1  & 2 – Pick your favorite version. Place all the ingredients in your blender or food processor, and blend until smooth.
If making the dairy free/vegan version, I recommend using a blender for best results. Blend for 5-10 minutes or until the cashews are completely smooth. It takes longer than the dairy version.
 Gradually add more milk (or water) to thin out the dressing until you reach the perfect drizzable consistency (I used 6 tablespoons of milk for the dairy version, and 1/2 cup + 4 tablespoons for the vegan version).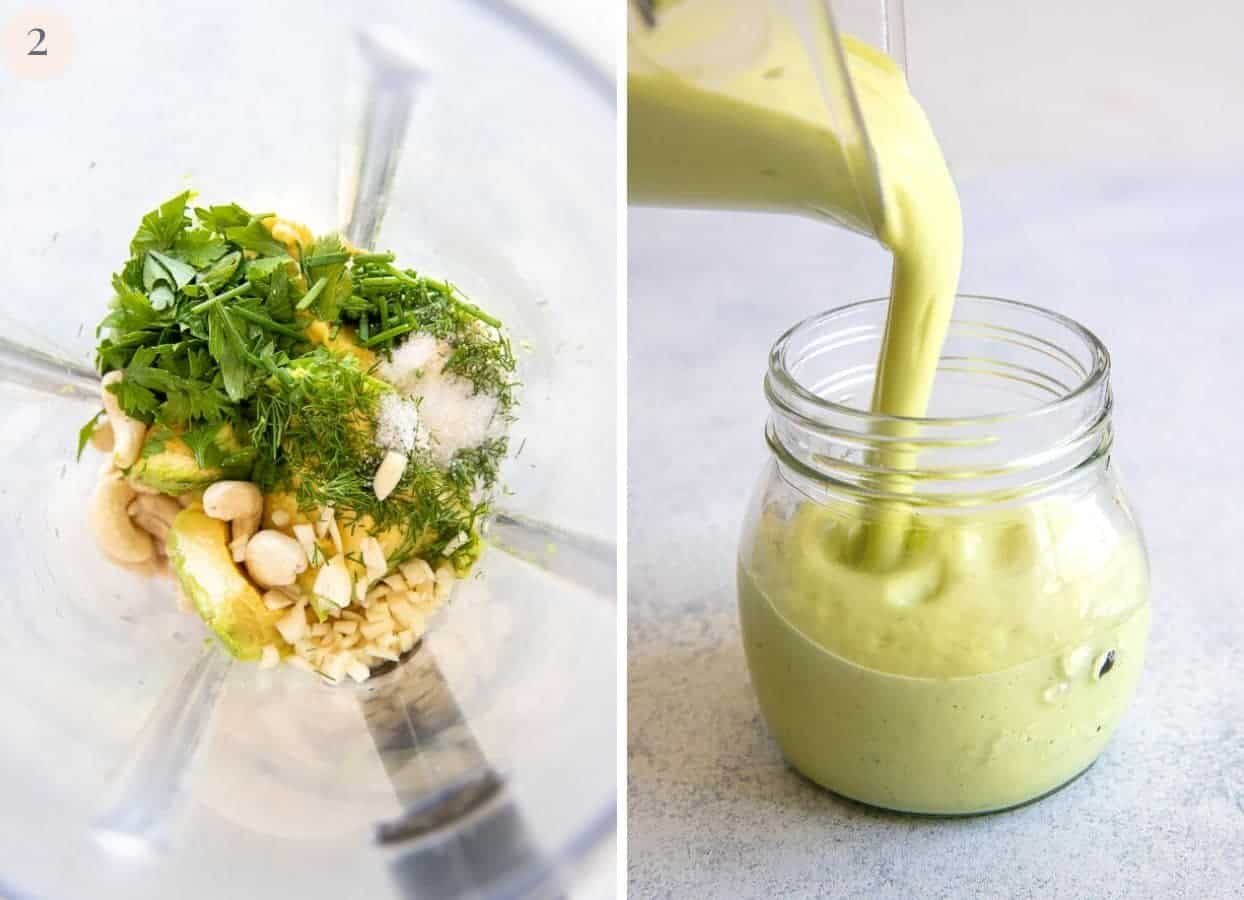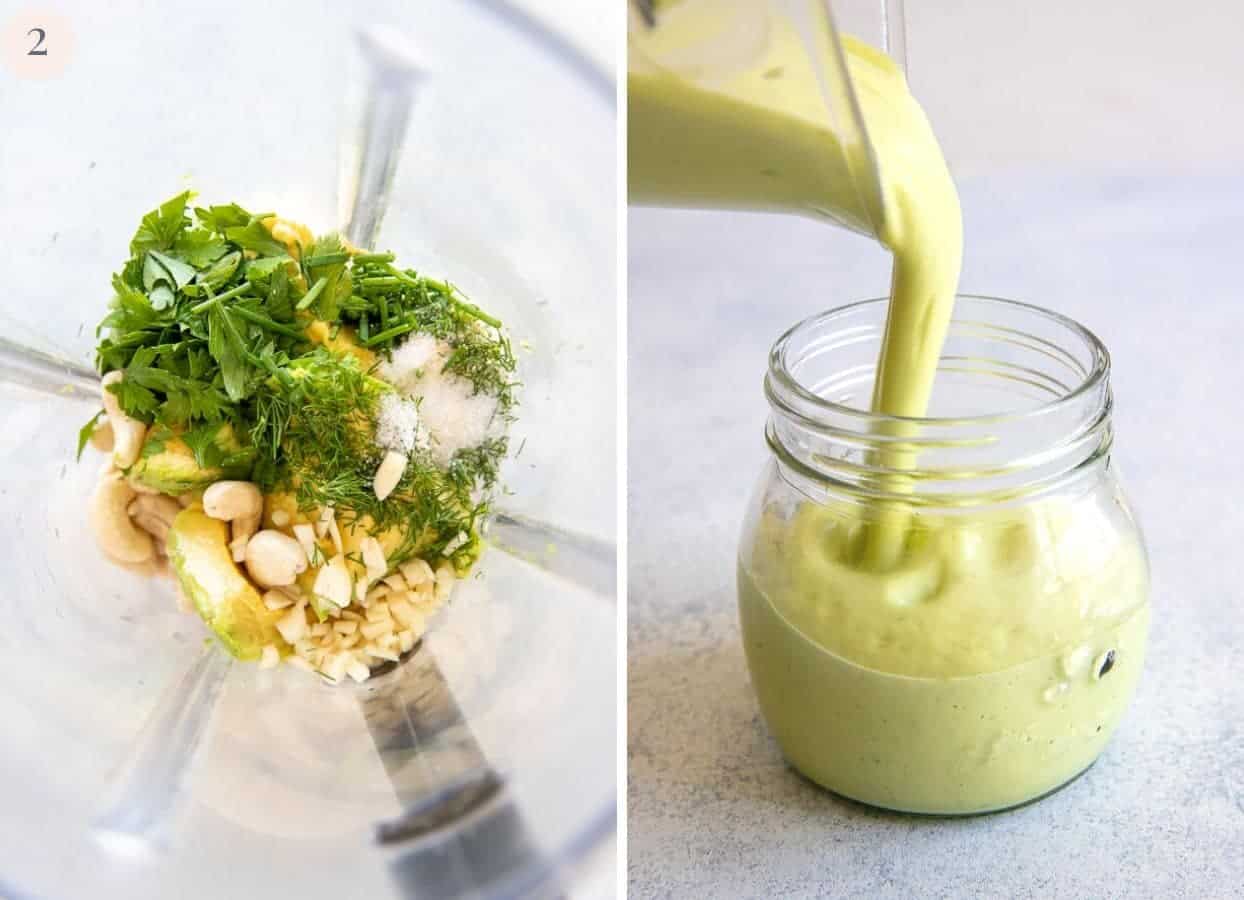 Pour in a jar (ideally one fitted with a lid) and store in the fridge until ready to use.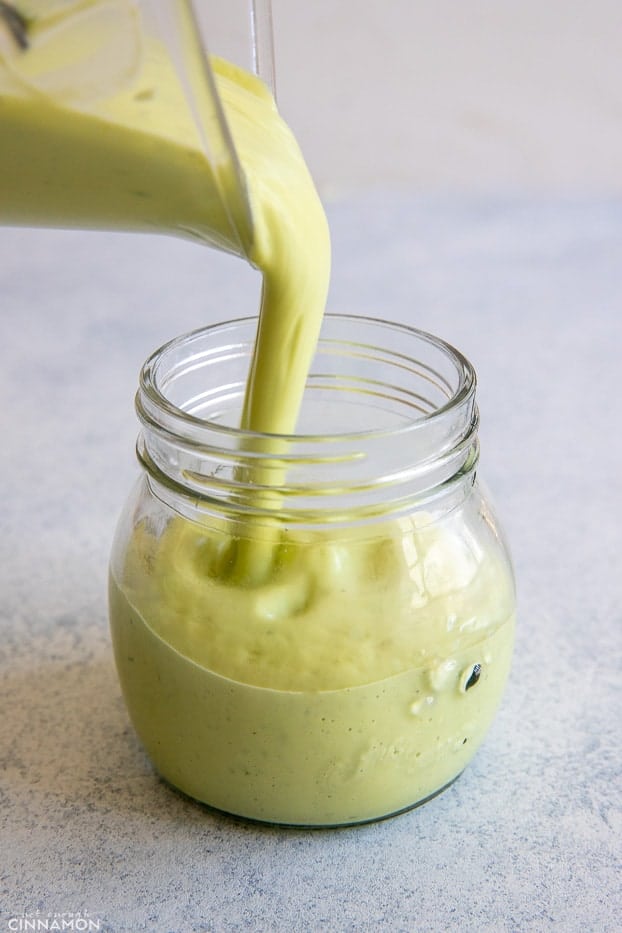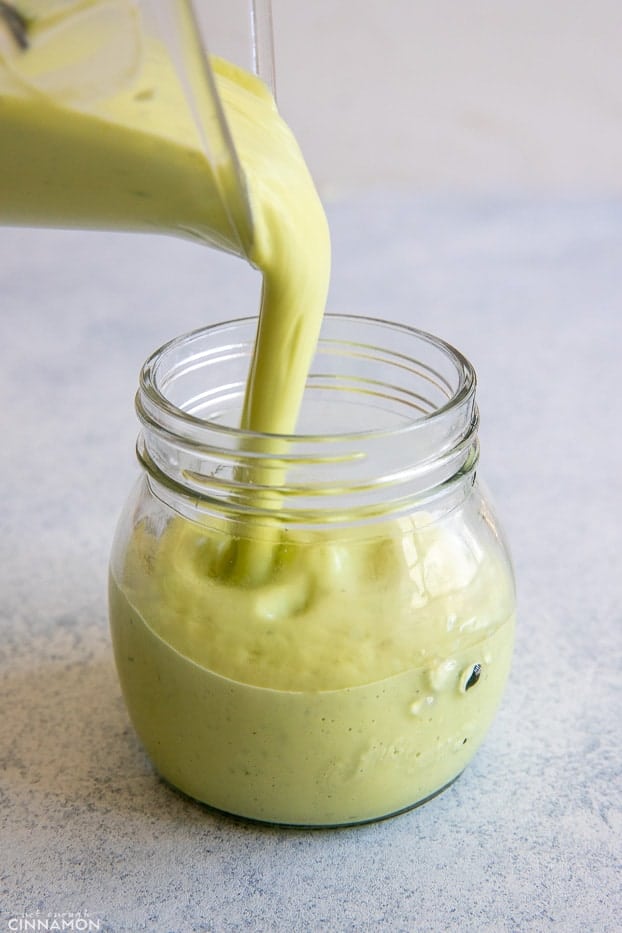 GREEK YOGURT INSTEAD OF MAYONNAISE?
Yep, I am a huge fan of lightening up dips with Greek Yogurt whenever the recipe normally calls for Mayo. And what works for my French Onion Dip, also works for my Avocado Ranch Dip. Apart from keeping the calories down, we also add a bunch of protein, and calcium to this creamy avocado dip that I don't get from mayonnaise.
So while you can make this Ranch dressing recipe with a mix of mayo and yogurt or even with straight mayonnaise, I can really do without the calories, fat, and cholesterol the mayo adds to this. I mean we already have some healthy fats from the avocado in here!