20 easy and healthy Mother's Day Brunch recipes that will show mum how much you appreciate her. Most of these can be made ahead of time and I offer both sweet and savory options!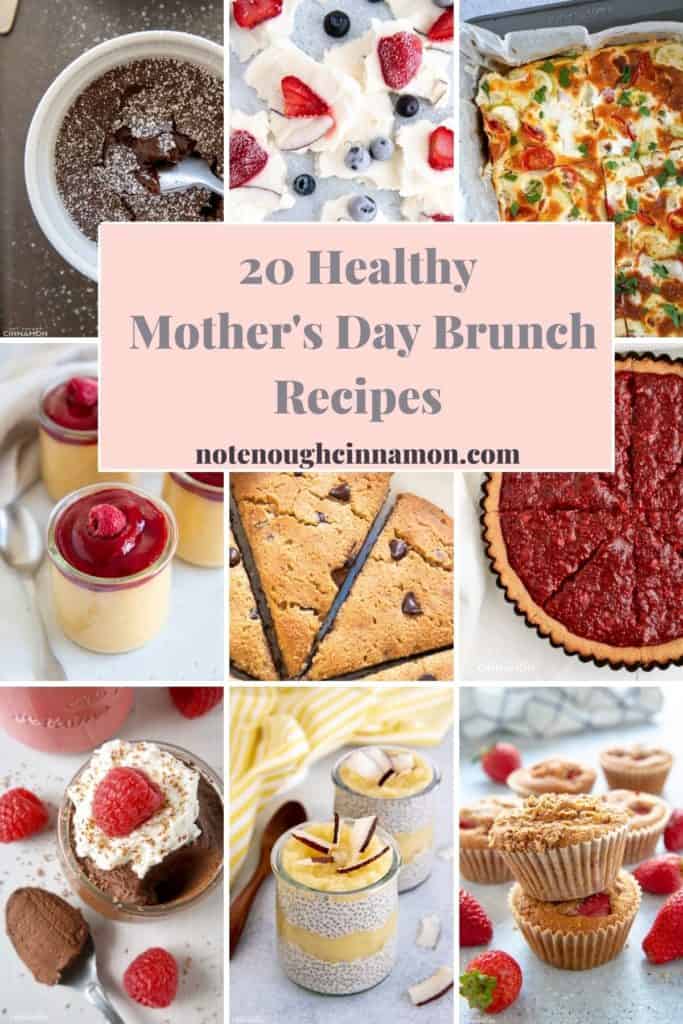 Mother's Day is round the corner and you and I both know that mum's special day is really all about brunch. And brunch, my friends, is not a meal, it's a culture! Sot let's take our job seriously, alright? Let's chill a bottle of bubbly and prepare that fancy and decadent Mother's Day Brunch spread mom deserves. Whether your mom has a sweet tooth or is more inclined towards the savory, these healthy Mother's Day brunch recipes have got you covered. And they are easy! Always a bonus, right?
For those of you who want to surprise mom with breakfast in bed: YES, you can make most of these Mother's Day treats ahead of time if you don't have time for an early morning cook-off. For a gorgeous brunch spread, set up an array either in your dining room or outside on the patio if the sun is out.
Savory Brunch Ideas for your Brunch Buffet
Breakfast in Bed Ideas for Mother's Day
Mom Loves Dessert
Homemade Sweet Gifts
I hope you found something amazing in this round-up of healthy Mother's Day Brunch recipes. And while you're here, check out my recipes for Cinco de Mayo.